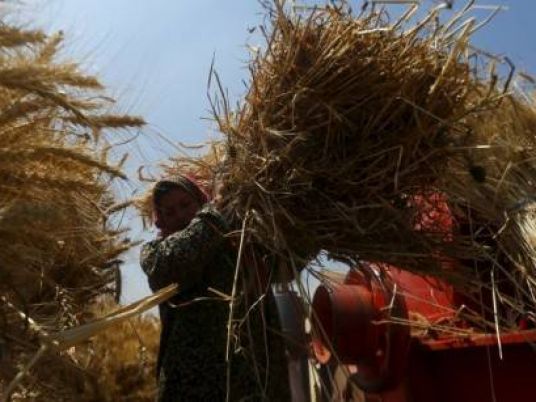 Giza security services arrested Saturday an official responsible for a government wheat silo in 6th of October City on suspicion of illegally manipulating the government wheat storage system for financial gain.
Security sources say the official, who was responsible for receiving wheat bought by the government from farmers and storing it in the silo, made nearly LE4.5 million by recording false data on the amount of wheat supplied during this harvest season.
The official is said to has over-estimated the amount of wheat supplied to the silo in 6th of October City, thereby securing a profit for himself.
The official was arrested and accused of pocketing nearly LE4.5 million — the value of wheat that was recorded in official documents but not supplied to the state — amounting to 1,500 tons.
The government ended its local wheat buying on June 15, earlier than usual, due to exceeding its target of 4 million tons, according to the Supplies Ministry.
Egypt, the world's biggest wheat importer, has bought 5 million tons of domestic wheat since the start of the season on April 15. Egypt's wheat harvest begins in April and normally runs through July.
Last year, the government said it bought a record 5.3 million tons of the grain, up from 3.7 million the year before.
The ministry says it had spent LE14.5 billion (US$1.6 billion) this year as part of a subsidy for farmers, who are being paid a fixed price of LE420 ($47.30) per ardeb (150 kg) of wheat after Egypt abandoned plans to pay farmers global market rates this year.
The higher fixed price, well above global rates, is meant to encourage farmers to grow wheat but has led to smuggling involving the sale of cheaper imported wheat to the government falsely labelled as Egyptian.