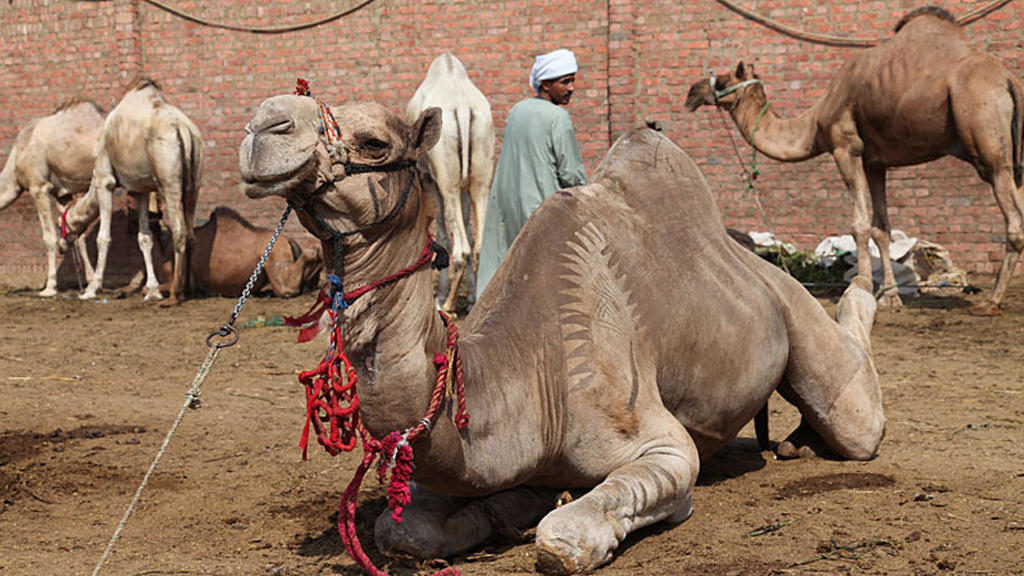 Governor of Giza Ahmed Rashed stated on Tuesday that the governorate installed surveillance cameras at the entry and exit gates and in the auction lobby of Birqash Camel Market after reports revealed that several sellers abused and injured camels on the site.
Rashed clarified that the governorate installed surveillance cameras in 34 barns and connected the cameras with the main control unit so that officials can supervise the market and ensure that the sellers treat the camels in an appropriate way.
He asserted that the Veterinary Medicine Directorate has increased the efficiency of the veterinary unit in the market to supervise the treatment of sick animals. He also stated that the governorate has organized seminars for awareness on the proper treatment of animals.
President of Manshaet al-Qanater City Ayman al-Saed said that the head of the Veterinary Medicine Directorate and senior employees of the preventive medicine and human resource administrations raided and seized the market on Friday in light of the treatment violations.