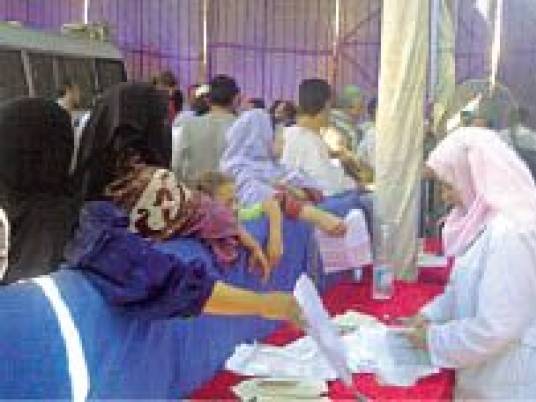 Gharbiya has recorded the first death with the H1N1 infection, an official medical source said Friday.
Mahmoud Farahat died at al-Menshawy public hospital in Tanta, according to the source who added that the case had been admitted to hospital in critical condition last June when reports confirmed he had been infected with the swine flu.
The Health Ministry had said earlier this week that 24 people have died with the infection since December 2013, but officials insist that infection rates remain normal, denying that the recent deaths of a number of doctors country-wide have been caused by the H1N1 virus.
On Thursday, sources said Kafr al-Sheikh province had recorded its first suspected swine flu death, though the presence of the H1N1 virus had not yet been confirmed.
The woman, identified as Rasha, 35, died at the province's public hospital, and was suspected of carrying the virus.
A postmortem report said the woman had spent three days at an ICU before dying with apparent flu symptoms.
Local veterinary services had sent a team to examine domestic animals at the deceased's house.
Amr Abu Samra, the hospital's director, said he had been instruced not to deal with reporters. The governorate's preventive medicine's chief, Mahmoud al-Shawadfy, denied the appearance of swine flu infections, declining to provide information about the woman's death.
Edited translation from MENA and Al-Masry Al-Youm