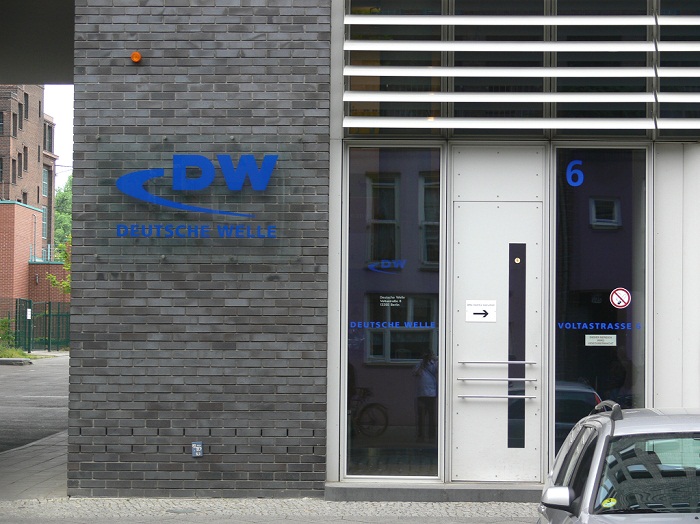 Allegations of sexual harassment against a former employee at the German broadcaster Deutsche Welle have proven credible, the broadcaster said Friday, amid recent accusations of sexual misconduct against a famous Egyptian-British TV host who worked for DW.
In an internal statement confirmed by spokesman Christoph Jumpelt, Deutsche Welle said its management had its attention brought to a possible case of sexual harassment.
The broadcaster's investigation showed that "the allegations made are credible … and the accused person no longer works for DW," it said.
Deutsche Welle did not name anyone in its statement and said it could not reveal further details "for legal reasons."
Jumpelt told The Associated Press in an email on Thursday that Egyptian-British TV host Yosri Fouda parted ways with DW after hosting a show for two years. Fouda joined the German broadcaster in June 2016.
"As a general rule, we are not commenting on speculations or on matters specific to any individuals," Jumpelt said.
Friday's statement came amid recent allegations of sexual harassment against Fouda, who is a critic of President Abdel-Fattah al-Sisi's government. They first surfaced in Egypt's pro-government media earlier this month, claiming that legal procedures against Fouda were underway in Germany.
The allegations roiled social media networks in Egypt, compelling Fouda to respond to them in a Facebook post on Monday, calling them "baseless slanders."
In another post on Wednesday, Fouda said the allegations were a smear campaign and that no legal action has been taken against him. He intends to take legal action against his accusers, he added in the post.
Fouda has been a fierce critic of Sisi's government since the 2013 violent dispersal of two sit-ins by supporters of then-President Mohammed Morsi — an Islamist belonging to the now-outlawed Muslim Brotherhood group — who was overthrown after massive protests against his divisive rule.
In September 2014, Fouda ended the current affairs show he had been hosting for four years on Egyptian TV as a crackdown by Sisi's government targeting independent journalists, activists and bloggers intensified, detaining dozens.