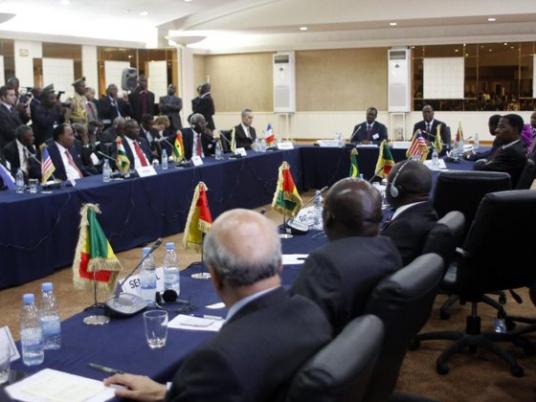 BERLIN — Europe must help restore security in Mali, hit by an Islamist insurgency in its north, and could lend support through military training to an African-led mission, Germany's Foreign Minister said on Tuesday.
Guido Westerwelle said after talks in Berlin with the UN's envoy to the Sahel, Romano Prodi, he was extremely worried about the situation.
"From the north of Mali you need to cross only one international border and you are at the Mediterranean. If the north collapses, if terrorist training camps spring up and it becomes a haven for global terrorism, this won't just endanger Mali and North Africa, it will also threaten us in Europe."
"There will be support from Germany and Europe, it is not about fighting troops but support through the training of an African mission," he added.
Regional leaders and international organizations including the African Union met in Mali's capital Bamako last week to seek a response to the occupation of the north by Al-Qaeda-linked Islamists, but failed to resolve differences on how to tackle the growing security threat.
"In Mali we have the division of a country which in fact wants to and must be reunited. I absolutely agree with Minister Westerwelle that there cannot be a direct intervention by Europe. It's a problem that needs above all to be solved by the Africans," Prodi said.
"We need to look at all alternatives and not fixate on a military option," he added.
Mali descended into chaos in March when soldiers toppled the president, leaving a power vacuum that enabled Tuareg rebels to seize two-thirds of the country. But Islamist extremists, some allied with Al-Qaeda, hijacked the revolt and then imposed harsh Islamic law in a desert region the size of France.
Mali, West African regional body ECOWAS and the African Union have asked the UN Security Council to back an international military intervention to help Mali reclaim the north. But the 15-member council wants a more detailed plan before it will approve such an operation.
The conflict has exacerbated a deteriorating humanitarian and security situation in the turbulent Sahel area — a belt of land spanning nearly a dozen of the world's poorest countries on the southern rim of the Sahara — where millions are on the brink of starvation due to drought.