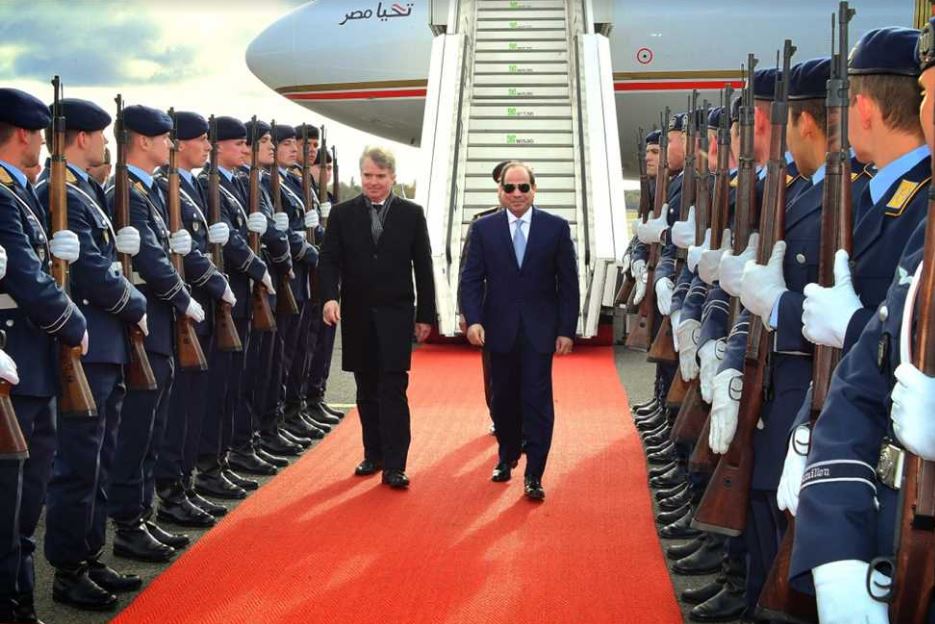 Investment Minister Sahar Nasr and German Minister of Economic Cooperation Gerd Muller signed an economic cooperation protocol worth 129 million euros, during Nasr's visit to Berlin this week.
Spanning four years, the protocol includes the implementation of projects in the field of energy at 43 million euros, the water sector at 39 million euros, the field of economic development at 45 million euros, and a grant worth 2 million euros for youth projects.
The two ministers agreed that Germany will also back new projects in Egypt in the fields of education, entrepreneurship, and small to medium-sized enterprises.
Nasr voiced Egypt's willingness to back the business sector, to guarantee a comprehensive economic development. She also stressed the importance of Berlin's support to the initiative of President Abdel Fattah al-Sisi, who plans to develop the capabilities of the workforce in the fields of education and health, while empowering youth.
Nasr hoped that Germany will pump more investments into Egypt, in light of the strategic relations between the two countries.
Germany ranks 20th among the countries investing in Egypt, Nasr added, with investments up to US$641.4 million by 1,103 German companies in the fields of petroleum, chemical materials, communications, gas, the automotive industry, iron and steel.
Muller and Education Minister Tarek Shawki signed a Declaration of Intent on the Egyptian-German comprehensive initiative for education, professional and vocational training, the establishment of a control authority for education quality, and the establishment of an academy to train teachers.
Shawki also spoke with the German Ministry of Education and Research, hoping to raise the number of German schools in Egypt from seven to 15, and to double the number of schools teaching the German language to 50. 35 schools out of 50 will specialize in vocational education, Shawki added.
An agreement to establish a German applied sciences university in Egypt's new administrative capital was also signed, between Higher Education Minister Khaled Abdel Ghaffar and Reinhold Luker, representative of the alliance of German applied sciences' universities in Berlin, Munich and Ulm. The two also signed a Declaration of Intent, to enhance cooperation in the fields of university education and scientific research.
President Abdel Fattah al-Sisi, accompanied by a high-level delegation of Egyptian officials, concluded their visit to Berlin on Wednesday. The visit saw the signing of five agreements related to economic cooperation education, professional training, and the competitiveness of Egyptian industry and exports.
Edited translation from Al-Masry Al-Youm.