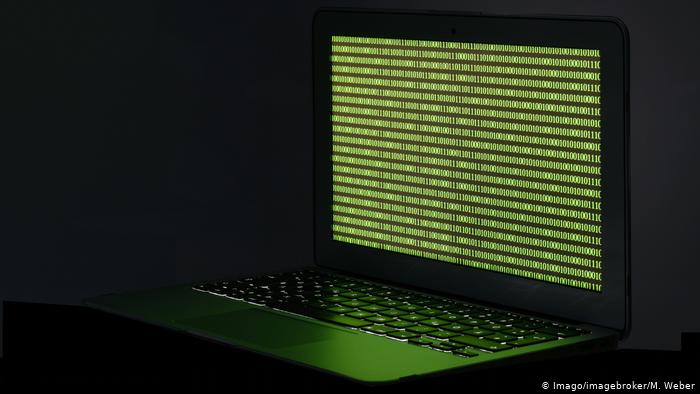 German police on Friday said that three men were being held in custody as part of an international investigation into the illegal online operation Wall Street Market.
With more than a million client accounts and some 5,400 sellers, the platform is believed to have been the second-largest illegal marketplace operating on the Darknet.
The suspects, aged 22 to 31, were arrested more than a week ago in the German states of Hesse, North Rhine-Westphalia, and Baden Württemberg, Germany's Federal Criminal Police (BKA) said in a statement.
The police investigation involved security services from the US and Netherlands, as well as the European policing authority Europol and Germany's ZIT internet crime agency.
Police said the suspects, all German nationals, were suspected of being the operators of the illegal online platform. Authorities said they had seized the server infrastructure of the operation and shut down the network on Thursday.
"The three administrators earned money through the operation of the platform," ZIT prosecutor Julia Bussweiler told German regional broadcaster SWR.
While the common language of the operation was English, German was also an option — providing an early clue to investigators that the operation was based in the German-speaking world.
Read more: Darknet, the shady internet
Sales of weapons and images of child abuse were expressly forbidden on the platform, Bussweiler said.
Officials have been investigating all three since March this year. The suspects had apparently been making preparations to go undercover when the authorities swooped in late April.
In the raids, police seized more then 550,000 euros ($615,000) in cash, as well as six-figure sums of stored cryptocurrency and expensive cars.
Two individuals were also arrested in the United States, accused of selling large quantities of drugs on the platform.
Read more: Internet provides vast platform for illegal trade of live animals
Drugs available on the platform included cocaine, heroin, cannabis and amphetamines. Stolen data, forged documents and computer malware were also for sale.
Payments were made with online cyptocurrencies such as Bitcoin and Monero, authorities said. The operators of the platform were said to have charged commission of between 2% and 6% on transactions.
rc/msh (dpa, AFP, SWR)