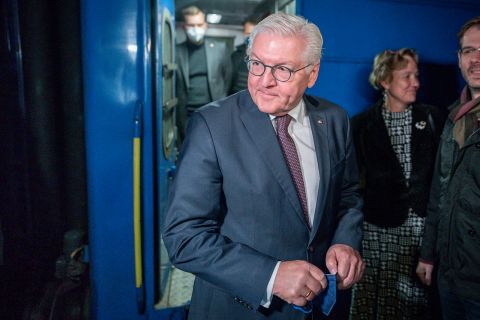 German President Frank-Walter Steinmeier arrived in Ukraine for a surprise visit on Tuesday, marking his first trip to the country since Russia's invasion began in February.
Steinmeier's spokesperson Cerstin Gammelin tweeted the president had "arrived in Ukraine with a double message."
"My message to the people of Ukraine is: You can rely on Germany! We will continue to support Ukraine: militarily, politically, financially and humanitarianly," the president was quoted as saying.
"Let us never forget what this war means for the people here! With all the hardships that the war also brings for us in Germany – Let's look for a moment through the eyes of the Ukrainians."
Some background: This is Steinmeier's first wartime visit to Ukraine after two failed attempts, firstly in April when he was uninvited due to his links with Russia and then last week when his trip was canceled for security reasons.