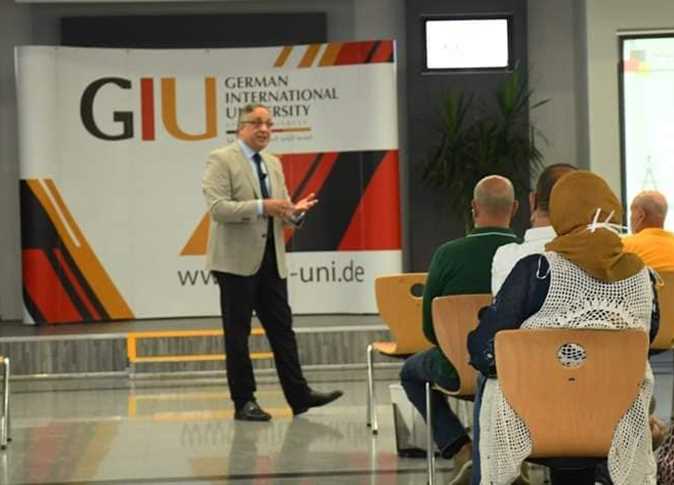 The German International University of Applied Sciences (GIU AS) in Egypt's new administrative capital announced that it will offer 39 scholarships to Egypt's top high school students in 2020.
Cyrill Nunn, the German ambassador to Cairo, said during a recent visit to the university that he is very proud and admires that GIU AS, the sister university of the German University in Cairo (GUC), is one of the first universities to operate at full capacity in the heart of the new administrative capital. He added that he is happy to launch a new border-crossing science beacon between Egypt and Germany.
The scholarships cover tuition and fees, textbooks, housing, and a monthly stipend for the entire period of study until students obtain a Bachelor's degree in one of the following specializations:
-The Faculty of Engineering, which includes the following majors: Mechatronics/electric cars, energy, robotics manufacturing and automation, and control and mechanization.
-The Faculty of Business Administration, which includes the following majors: Finance and Banking Sciences, Small and Medium Enterprises, International Management, Tourism and hospitality, Project management and construction work, Port and airport management, Logistics, Real estate management, and Digital Marketing.
-The Faculty of Biotechnology.
-The Faculty of Pharmaceutical Engineering and Technology
-The Faculty of Informatics and Computer Science, which includes majors in Computer Applied Science (Artificial Intelligence), Database science, Software Engineering, and Information and data security/media technology.
The Faculty of Design, which includes majors in Industrial design, and Fashion and jewelry design.
GIU AS is the culmination of relations between Egypt and Germany, and one of the results of President Abdel Fattah al-Sisi's visit to Germany in 2018. The university was established under an international agreement signed by the Egyptian Ministry of Higher Education and Scientific Research with the German government.
Edited translation from Al-Masry Al-Youm