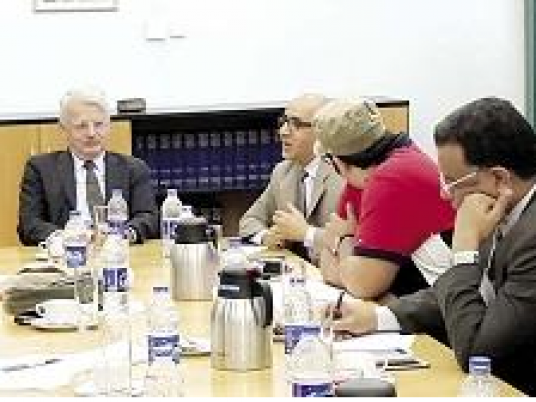 Germany has said that the Muslim Brotherhood has become in a state of "obscurity" since the assassination of Egypt's top prosecutor late June.
Outgoing Hansjorg Haber told reporters at the embassy in Cairo on Monday that the state of obscurity surrounding the outlawed organization has become clear through it's "ambiguous" statements which disclosed that the group had lost control over its bases.
The ambassador's comments came following a
conference
by US Secretary of State John Kerry and his Egyptian counterpart Sameh Shokry in Cairo on Sunday in which both leaders tackled counter-terrorism efforts and the violence and crackdown following the ouster of the Muslim Brotherhood president Mohamed Morsi in 2013.
Speaking to reporters, Haber said he had no idea about the US information on the Brotherhood's role in violence, stressing that Germany is unequivocally against terrorism by any side, and that Berlin cooperates with Cairo in its counter-terrorism efforts.
He, however, noted that issues related to human rights, civil society empowerment and protest laws are still matters of disagreement between both countries.
Edited translation from Al-Masry Al-Youm