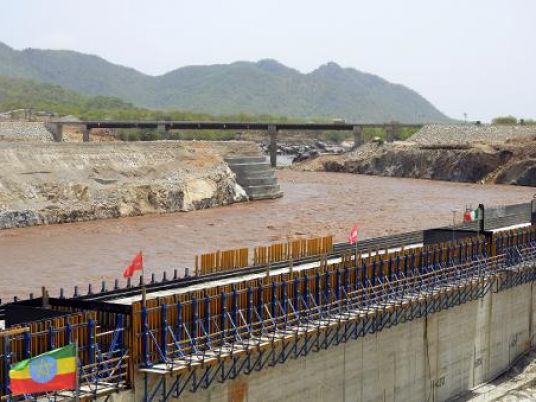 Egypt will be the main party negatively affected by the completion of the Grand Ethiopian Renaissance Dam 'GERD' and its operation if Ethiopia does not take into account Egyptian concerns, Egyptian Foreign Minister Sameh Shokary said during a meeting with his Ethiopian counterpart Warkan Geibo.
The meeting took place in the Ethiopian capital of Adis Abba on the side lines of the currently held African Union Summit.
Shokary stressed the necessity of the rapid completion of the GERD technical studies, saying that Egypt is keen to finish the technical studies as soon as possible, according to a statement issued from the Egyptian Foreign Affairs Ministry.
In 2011, Ethiopia started construction on the Renaissance Dam over the Blue Nile River, one of the major sources of the water that forms the River Nile downstream. The dam is expected to be ready by 2017.
Ethiopians see it as is a great national project and a means of overcoming poverty. Egypt, however, fears the dam will affect its historic Nile water share of 55 billion square meters, which it has had access to since the historic 1959 agreement with Sudan.
Ethiopia, meanwhile, has reassured Cairo that its water share will not be affected.
In this context, Shokary requested an immediate meeting of the tripartite technical committee to give the necessary guidance to the Technical Committee, in order to ensure that studies are progressing in accordance with the agreed time-frame.
"Wasting more time without completing the studies will see the three countries facing serious challenges, so political intervention is required to put things in order and ensure the existing technical cooperation," Shokary concluded according to the Egyptian Foreign Affairs' statement.