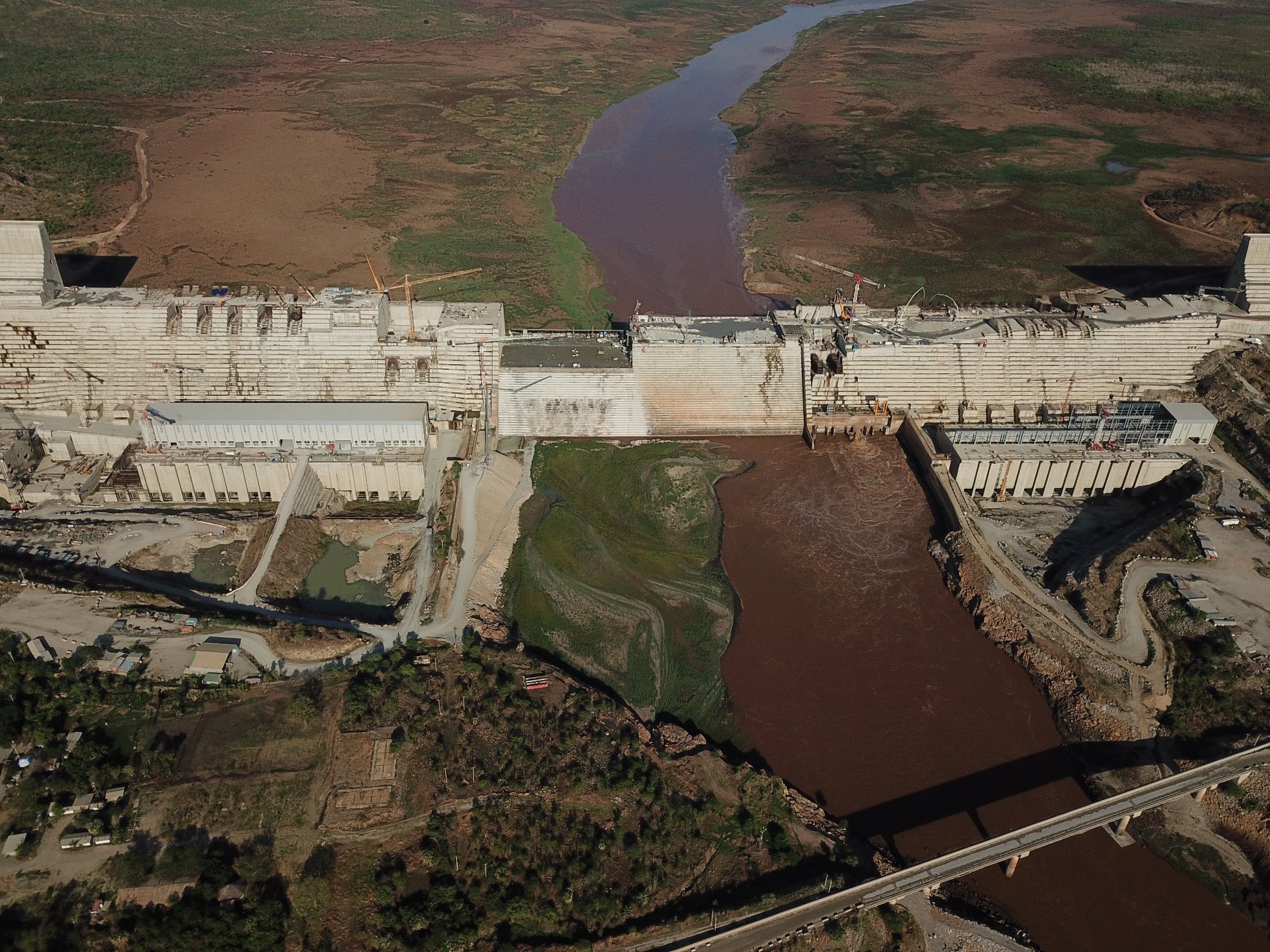 The Ethiopian Minister of Water, Irrigation and Energy Seleshi Bekele announced Wednesday that construction work on the Grand Ethiopian Renaissance Dam (GERD) is now at a critical stage, having reached 79 percent completion.
The next rainy season starting July to October will complete the second filling of GERD, Bekele said, stressing that "the second filling period will not be extended by any means."
His announcement was made on the 10th anniversary of the GERD's construction, with Bekele having organized a symposium to review its progress, consult on developments with stakeholders and review negotiations.
Earlier, Ethiopia had renewed its rejection of the Egyptian-Sudanese proposal regarding the participation of an international quartet to meditate the contentious GERD talks.
The spokesman for the Ethiopian Ministry of Foreign Affairs, Dina Mufti, said that his country has not yet received any information about the quartet mediation requested by Khartoum.
He noted to his country's readiness to resume negotiations at any time, adding that the parties must respect the African Union and its role in mediation.
"We have good relations with the United Nations, the European Union, the African Union and the United States, but our principle remains that the African Union plays its role," Mufti added.
The Ethiopian News Agency (ENA) quoted Mufti as saying: "The proposal by Egypt and Sudan for the quartet mediation in GERD file has not been formally submitted to his country."
Sudan warned that Ethiopia's unilateral filling of GERD would have serious and irreversible consequences. The Sudanese Prime Minister, Abdalla Hamdok, submitted official requests to both Washington and the Secretary-General of the United Nations, the African Union and the European Union to mediate and help resolve the issue.
Hamdok said that the current negotiations only ended  in failure to reach a legal and binding agreement between the three parties.
Egypt, Sudan, and Ethiopia have held several rounds of negotiations around the dam over the past years, with little results.
The construction of the dam, which began in 2011, is considered to be one of Egypt's most serious water issues.
Egypt, which relies considerably on freshwater from the Nile, has voiced fears that the GERD would negatively impact the country's water supply, and has insisted that measures be put in place to protect downstream countries in case of drought during the dam's filling process.
Ethiopia, on the other hand, has stressed the importance of the project to bolster its economy, where more than half of the population currently lives without access to electricity.