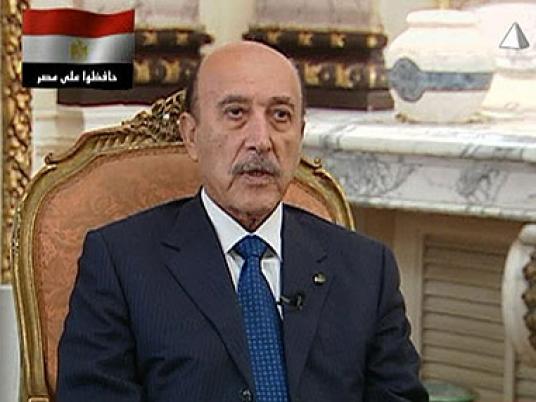 The General Intelligence Services stressed on Saturday that it remains impartial toward all presidential candidates and is in the service of the people.
Former deputy head Hossam Khairallah and former head Omar Suleiman have both announced their intention to run for president.
In a statement published by the state-run news service MENA, the agency said that it is keen on preserving the principles upon which it was established and maintaining the security and safety of the country.
The agency stressed commitment to Article 47 of the general intelligence regulations, which prohibits its members from joining any political organization, participating in electoral campaigns, or running in elections. The article states that anyone who runs for office will be considered as having resigned from his job on the date of nomination.
The statement appealed to the Egyptian people, in light of the current political circumstances, to protect the "patriotic" agency, and not to underestimate its role or prevent it from carrying out its duties.
The statement asserted that the intelligence agency is neutral toward all presidential candidates and considers them all to be honest citizens who are primarily concerned with the national interest of Egypt during this important stage in its history.
The statement emphasized that the General Intelligence Services will always remain the property of the Egyptian people and that it protects their territory and vital interests in the face of any threats targeting national security.
The statement concluded by calling on God to save Egypt and protect it from evil.