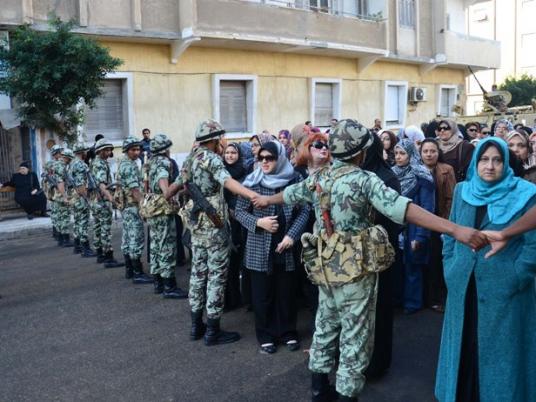 Magdi Hatata, former chief of staff of the Egyptian armed forces, has decided not to run in presidential elections scheduled to take place next year, the state owned MENA news agency reported on Saturday.
In a brief press statement obtained by MENA, Hatata said he "made the decision after careful consideration."
He added also that he "prays to God to inspire the Egyptian people to choose the person who is able to lead the country."
Hatata, 70, is a veteran of the October War. He has served as army chief of staff, commander of the second field army, and leader of the republican guard.
Hatata was one of two military figures to announce his intention to run for the post which has been occupied by former generals since 1953.
The second is General Ahmed Shafik, former senior commander of the Egyptian Air Force and the last prime minister to serve under the deposed President Hosni Mubarak.
Many commentators noted that Hatata's chances of winning election were weak because Hatata is generally unknown to the public.
In a survey for Newsweek/The Daily Beast conducted on July, only 4 percent of those surveyed said that they would vote for Hatata. The other presidential hopefuls ̶ Amr Moussa, Mohamed ElBaradei and Ahmed Shafik ̶ garnered 16 percent, 12 percent and 12 percent respectively.