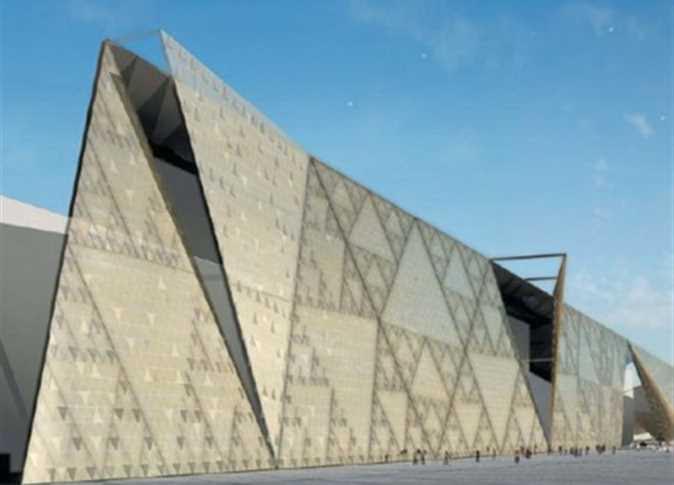 Egypt's Tourism Minister Rania El Mashat declared during a phone interview with Extra news Channel that King Tut's tomb will be displayed via hologram technology during the opening of the Grand Egyptian Museum (GEM) by the end of 2020.
Mashat stressed that the whole world is looking forward to the opening of the long-awaited museum.
The public awaits the viewing of King Tut, to be shown with all of his belongings including his mask. Mashat mentioned that these objects are always showcased with high technology in the façade of the Egyptian booth at international exhibitions.
Breaking new ground, GEM aims to impress with King Tutankhamun displays that have never been shown before since the King's unearthing in 1922.
Hologram shows are facilitated by virtual technology that constructs three-dimensional images from the diffraction of light into an image, making for a lifelike structure.
"We decided to focus on the quality, not the quantity; we should be present in various conspicuous exhibitions, but unique through distinctive promoting means," Mashat said in the same interview, explaining that Egypt used to show up in many international exhibitions but not necessarily with a prestigious appearance.
The GEM's General Manager Tarek Tawfik said in a previous interview with The Art Newspaper that the GEM accommodates two 7,000 square meter galleries revealing the king's lifestyle–how he lived, dressed and ate will be shown alongside a complete collection of his precious belongings.
Egypt's presence in international exhibitions now combines authenticity with technology, depicting scenes with virtual reality among other advanced means.
"Visitors at the Egyptian booths can wear 3D sunglasses to see themselves delving into Luxor's archeological sites or diving in Egypt's Red Sea," she added.
Constructed on approximately 500,000 square meters, the mega museum is located nearby the Giza Pyramids. The GEM is expected to be one of the largest museums in the entire world, presenting a heritage devoted to a single civilization.
After several years of examinations, restoration and transportation of monuments, the GEM is expected to house around 100,000 artifacts from various periods of Egypt's rich, long history.
Egypt's Minister of Antiquities Khaled el-Anani said that approximately 20,000 artifacts would be displayed exclusively for the first time.