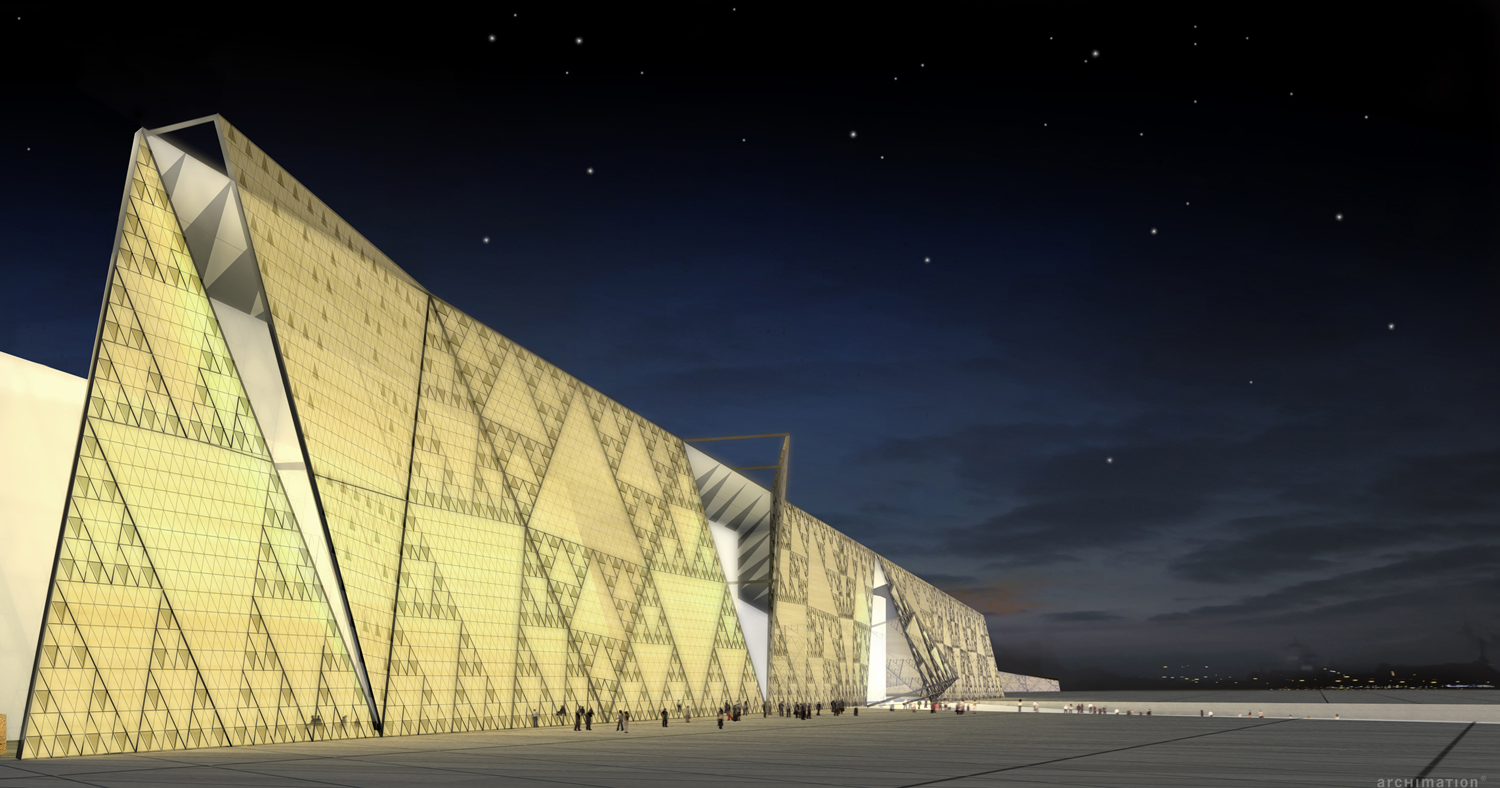 Management of the new Grand Egyptian Museum (GEM) announced the upcoming launch of the museum's website, which will allow visitors to book tickets, find opening and closing times, and take a virtual tour of the museum.
The museum's official Facebook page detailed the ways in which the new museum will accommodate visitors with disabilities, with its website listing programs and activities for different types of visitors, including children, adults, and people with disabilities.
The post reiterated the GEM's ongoing commitment to preserving Egypt's heritage and spreading cultural and civilizational awareness, and ensured a one-of-a-kind educational, cultural, and entertaining experience to visitors of all types.
Upon the arrival to the museum, visitors should expect to find parking spaces and rest spaces that are equipped to accommodate those with disabilities, as well as elevators and escalators within the museum. 
To ensure access to the various exhibits throughout the museum, ramps have been built for those using wheelchairs, and rest areas are scattered throughout the exhibition halls.
Finally, management has taken into consideration the standard specifications of displays, including the height of the display windows, explanation cards, and the installation of Braille language on explanation cards. Directional speakers will also be installed at each exhibit.
The opening of GEM marks a unique leap in the field of Egyptian tourism.
Egypt has historically been inaccessible to locals and visitors with disabilities. Basic amenities like sidewalk ramps are few and far between, and buildings are not guaranteed to have elevators.
As part of an ongoing effort to increase accommodations for those with disabilities, the country's Ministry of Tourism and Antiquities organized special tours around Egypt for the disabled in January.