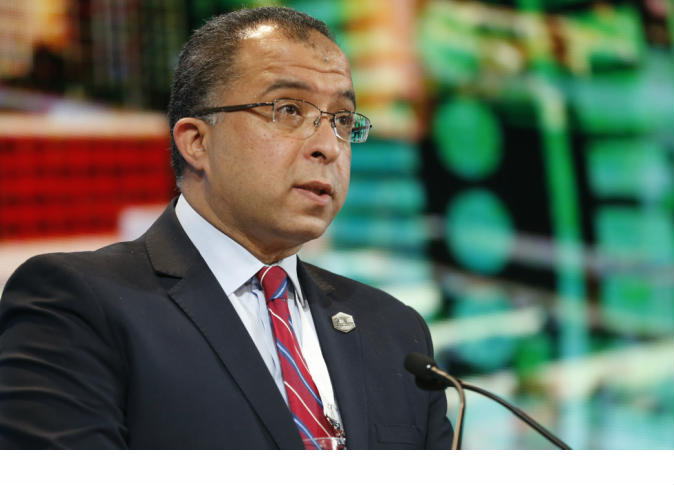 Egypt's economy grew 4.5 percent in first half of 2015/2016 fiscal year, down from 5.5 percent growth in the previous year, the country's planning minister said on Saturday.
Total GDP for first half of fiscal year 2015/2016 was 1.4 trillion Egyptian pounds ($158 billion) in the first half compared with 1.275 trillion pounds in the same period last year, the minister said.
Second quarter growth for 2015/2016 was 3.8 percent from 4.3 percent a year earlier, Planning Minister Ashraf al-Arabi told a press conference.