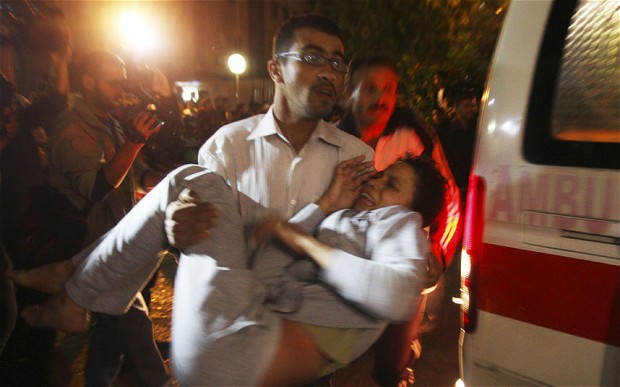 The number of Palestinians killed in Gaza as a result of Israeli military raids have now reached 24, including six who have been killed so far on Friday, said Palestinian sources.
The Palestinian news agency WAFA reported that 260 have been injured in Israel's Operation Pillar of Defense, which was launched Wednesday 14 November.
Six children and two women are amongst the dead, while 70 children and women have been injured.
WAFA described victims of the violence, including an elderly man who was killed and another elderly man who was critically wounded in the Zaytoun neighborhood east of Gaza City.
At least four others were injured in the course of a raid on the Sheikh Radwan neighborhood north of Gaza City, one of whom is in critical condition, WAFA reported.
Qassam Brigades, the military wing of Hamas, said in its website that one of its members was killed and two others injured Friday afternoon in an Israeli raid west of the city of Khan Younis, south of Gaza Strip.
Two children were also killed in raid on the northern parts of Gaza City, WAFA said.