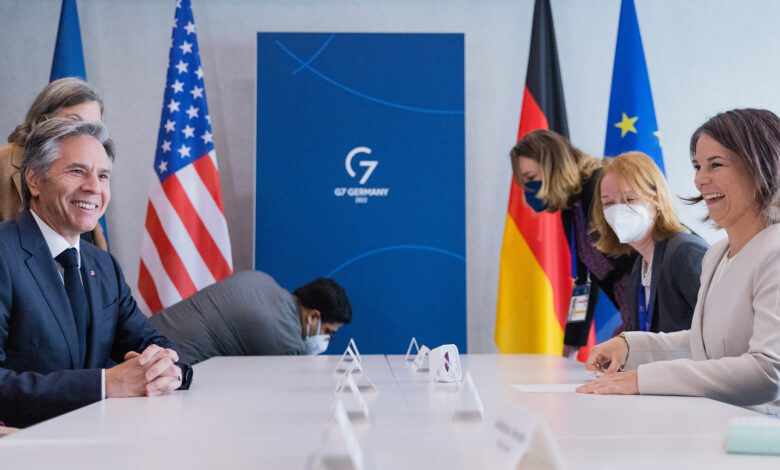 Foreign ministers from the G7 countries are meeting in Germany today to discuss further support for Ukraine, with the focus on Russia's recent attacks on the country's energy infrastructure.
US Secretary of State Antony Blinken will participate in the US-German Futures Forum discussion with G7 host and German Foreign Minister Annalena Baerbock in Münster at 8 a.m. ET. At 10:30 a.m. Blinken will attend a closed meeting specifically concerning Russia's war on Ukraine.
Other topics on the agenda will address pressing global challenges such as the climate crisis, global food security and democratic resilience in Africa and the Indo-Pacific.
Reuters has reported that as well as counterparts from the participating G7 members, according to the British foreign ministry, Germany has also invited Ghana, Kenya and the African Union to join the G7 meeting for various discussions.
Last month, a joint statement from the G7 on Ukraine condemned the attacks on civilian infrastructure and lives, holding Russian President Vladimir Putin to account.
"We call upon all countries to unequivocally reject these violations of international law and demand that Russia cease all hostilities and immediately, completely and unconditionally withdraw all of its troops and military equipment from Ukraine," the statement said, adding that they reaffirmed their unequivocal support to Ukraine and its independence.