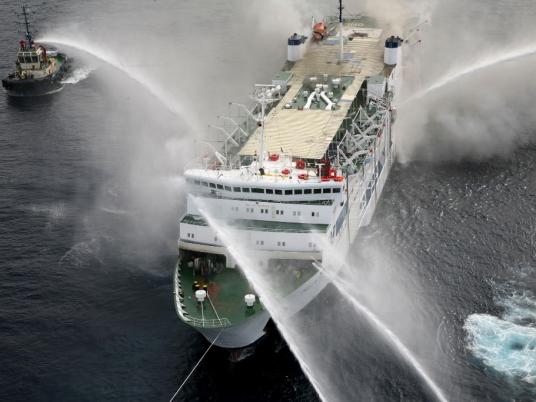 Businessman Mamdouh Ismail's name has been erased from the arrivals watchlist, a judicial source said, as the court had dropped the prison sentence against him in the case involving Egypt's worst maritime catastrophe.
Ismail was the owner of al-Salam Boccaccio 98, the ferry which sank in the Red Sea on its way from Saudi Arabia's Daba port back to Safaga in Egypt on 3 February 2006, causing the death of over 1,000 people.
Sources at the Red Sea Prosecution said the office had received a letter from Egypt's General Prosecutor Hesham Barakat late on Wednesday, ordering Ismail's name to be erased from the arrivals watchlist, in line with Hurghada's Appeals Court ruling which dropped his seven-year sentence in late 2014, quoting a statute of limitations.
Ismail will be free to enter Egypt without facing criminal prosecution after spending nine years in voluntary exile.
Edited translation from Al-Masry Al-Youm