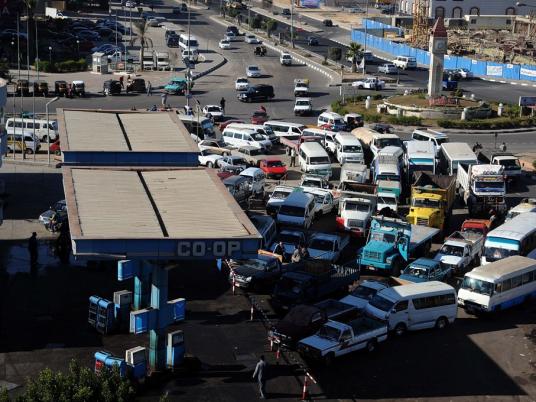 Fuel prices will not rise in Egypt in Egypt, even if international prices rise more than this ratio, according to Tarek al-Mulla, Minister of Petroleum and Mineral Resources.
During his interview with presenter Khaled Miry, on Sada al-Balad satellite channel, Mulla explained that insistence on reforming the subsidy system was the key to the success of the petroleum sector in saving more than LE110 billion in one year.
"The prices are reviewed every three months in accordance with the prices of the global market, and we have set a ceiling for increasing fuel prices at 10 percent."
He pointed out that if global prices rise, fuel price in Egypt will rise again.
"We reduced gas prices for the industrial sector last year, and an increase was approved during last November in accordance with international prices," he added, pointing out that achieving a surplus of gas contributed to strengthening Egypt's ability to export despite the high global price.
Mulla explained that coordination was ongoing with the Federation of Industries and the Parliament's Industry Committee regarding gas prices, adding: "We promised manufacturers to review gas prices every three months, because it is likely that it will go down again."
The Ministry of Petroleum and Mineral Resources in Egypt announced an increase in the prices of gasoline and diesel by 25 piasters, as of Friday, October 8, 2021.
According to the amendment, the price of octane-80 fuel was LE7 per liter, 92-octane fuel was LE8.25 per liter, and 95-octane fuel was LE9.25 per liter.
The price of diesel fuel was set at seven LE per liter.
A cubic meter of compressed natural gas used as fuel for cars at the fuel stations was set at LE3.75.
A ton of diesel, with normal specifications, was set at LE4,200 per ton for distribution warehouses for the brick and cement kiln industries.
A ton of diesel is sold at LE1,500 for the food industry uses.