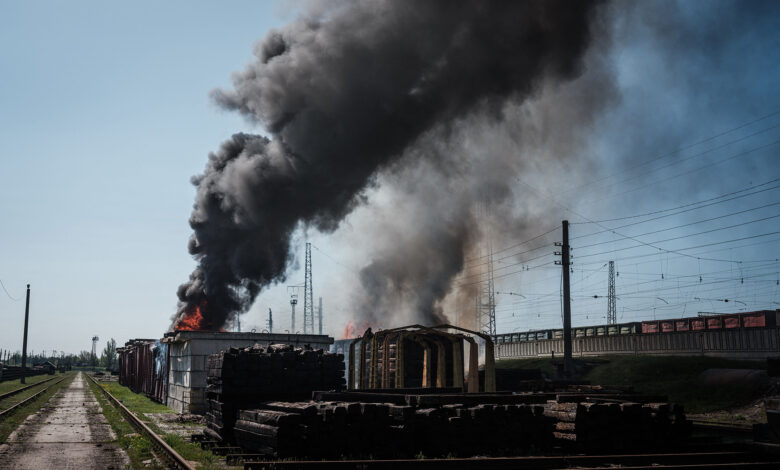 A fuel depot in part of the eastern Donetsk region controlled by Russian-backed forces was attacked by the Ukrainian military and set on fire during the night, a local official said.
Several social media videos showed the blaze in the depot in the Kirovsky district.
Alexei Kulemzin, the head of the separatist Donetsk administration, said that "as a result of shelling of Kirovsky district by Ukrainian shells, a tank at the oil depot…was damaged."
He said four transformer sub-stations had been damaged.
Some background: Ukrainian authorities have not commented on the incident, but the fire is one of several that have taken place recently at Russian-controlled fuel and ammunition depots.