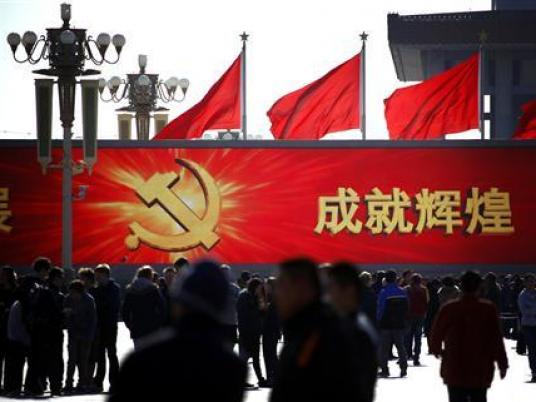 China's major commodity exchanges are scrambling to launch futures contracts on a range of products – from dates to electricity – as they move to tap investor risk appetite and offer the vast industrial complex ways to protect revenue.
On Friday, executives from the top three exchanges – Zhengzhou Commodity Exchange, Shanghai Futures Exchange and Dalian Commodity Exchange – reeled off 14 products from fruit to chemicals to power that they are studying as possible candidates for new derivatives.
The race to introduce contracts, designed to help farmers, utilities and steel mills protect against big price swings, comes as Beijing aims to be a major hub for exchange-based trading and prepares to prise open long-closed markets in the world's second-largest economy to foreign investors.
"The plans for futures such as dates, apple, anthracite (coal) fit into China's plan to develop its real economy," said Liu Jin, director of research at COFCO Futures.
"We are seeing market regulators decreasing the varieties of financial futures and increasing the number of commodities futures."
A record 4.14 billion futures contracts traded last year, up 16 percent from 2015, according to China Futures Association.
The moves will stir the debate over the role of speculators, who have caused wild gyrations in everything from steel to eggs to corn in recent years, as well as the heavy-handed intervention by regulators which may scare off some players.
A variety of obscure futures contracts already traded in China, like glass, silicomanganese, and bitumen, offer price discovery and a gauge on industrial activity in the country.
Many of the contracts discussed on Friday have been in the works for a while and complement existing domestic and international markets – SHFE's long-awaited crude oil contract could be a serious contender on the global market and Dalian has been looking at stainless steel and scrap contracts for a year to expand its metals offering.
Anthracite would fit alongside Zhenzhou's thermal coal futures, which have attracted more liquidity since its launch two years ago. China is the world's top buyer of the fuel.
Others like red dates are niche, low in volume and unique to China – dates are one of the nation's favorite fruits, a staple in tea and porridge and considered crucial for health while cashmere, apples and silk point to China's role as the world's top producer.
"Varieties of dates are very different from region to region in China, so it is not easy to have a standard product for delivery," said Meng Jinhui, analyst with Shengda Futures.
Reporting by Muyu Xu in SHANGHAI, Meng Meng, Hallie Gu and Beijing newsroom in BEIJING; writing by Josephine Mason; Editing by Biju Dwarakanath