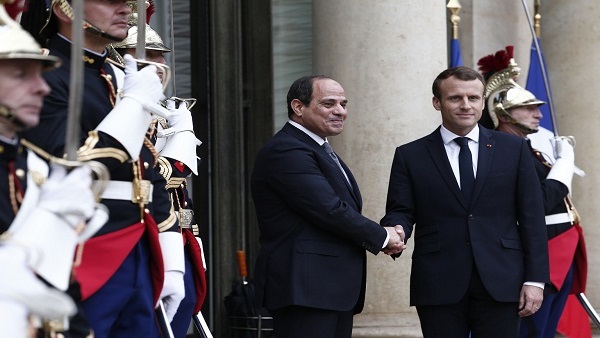 Ambassador of France to Egypt Stéphane Romatet announced on Monday that the French government has prepared for French president Emmanuel Macron to visit Egypt in January.
During the Egyptian-French Health Forum, Romatet clarified that the two countries prepared agreements within the forum to be signed during Macron's visit.
Romatet added that France has offered several services to Egypt in the medical and drug field and has trained Egyptian physicians in France.
He said that Macron would meet President Abdel Fattah al-Sisi and discuss new French investments in Egypt and regional affairs such as the Libya situation, where Romatet hailed Egypt's efforts to unify the Libyan army and support the Libyan presidential elections.
Sisi previously discussed with Macron efforts to combat terrorism, peace in Egypt and the situation in Libya during his visit to Paris on October 2017.
The two countries signed 16 memorandum of understanding in the fields of renewable and traditional energy, infrastructure, social security, and transportation during Sisi's visit.
Edited translation from Al-Masry Al-Youm