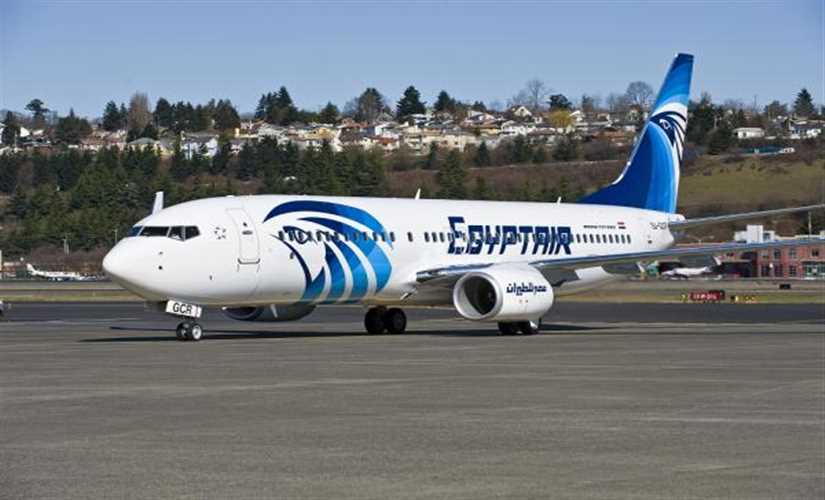 French investigators have refuted Egyptian claims that a bomb was behind an EgyptAir plane crash that killed 66 people in 2016, pointing instead to a fire caused by an oxygen leak in the cockpit and alleging that technicians had ignored repeated warnings about mechanical errors on the plane.
According to confidential documents revealed on Sunday and published by the Wall Street Journal, bathroom smoke detectors, a circuit breaker, and the plane's air conditioning system all malfunctioned during the flight. After one bathroom sensor went off, passengers rushed to the back of the plane, fearing there might be a fire, the documents noted. 
Investigators also found that the plane's crew had sent EgyptAir's technicians several alarming messages, registering a series of mechanical errors during the plane's final five flights. 
However, their warnings were not heeded, and the plane⁠ —  an Airbus A320 — crashed in the Mediterranean Sea on its way to Paris in 2016, leaving 56 passengers and 10 cabin crew members dead. 
French investigations confirmed that maintenance and safety regulations should have prevented the plane from taking off. 
"The plane should have been checked during its four previous flights, and should not have left Cairo after the appearance of repeated faults that were not reported by successive teams," an expert said in one of the documents, according to the WSJ report. 
The provided by the French report contradict the claims of Egypt's Aircraft Accident Investigation Committee in 2016, which suggested that a bomb was behind the crash. 
The case was later submitted to the Egyptian Prosecution Bureau but was never completed. 
In 2017, a source close to the French investigators denied that a blast could have been behind the crash in a conversation with AFP, adding that no evidence of explosives were found on the victims' bodies. 
After France opened its investigation, the Bureau d'Enquetes et d'Analyses (BEA) published a statement in 2018 in response to Egypt's claims, casting doubt on the involvement of a bomb in the crash. In the same statement, French officials said that technical problem in the cockpit caused the plane to crash, claims that have now been confirmed by the investigation.
In its report, the Wall Street Journal pointed to the consequences of one of the two countries refusing to launch an investigation or cooperate to proceed in the case. 
The WSJ said that their reporters were unable to reach EgyptAir or the Egyptian government for comment.