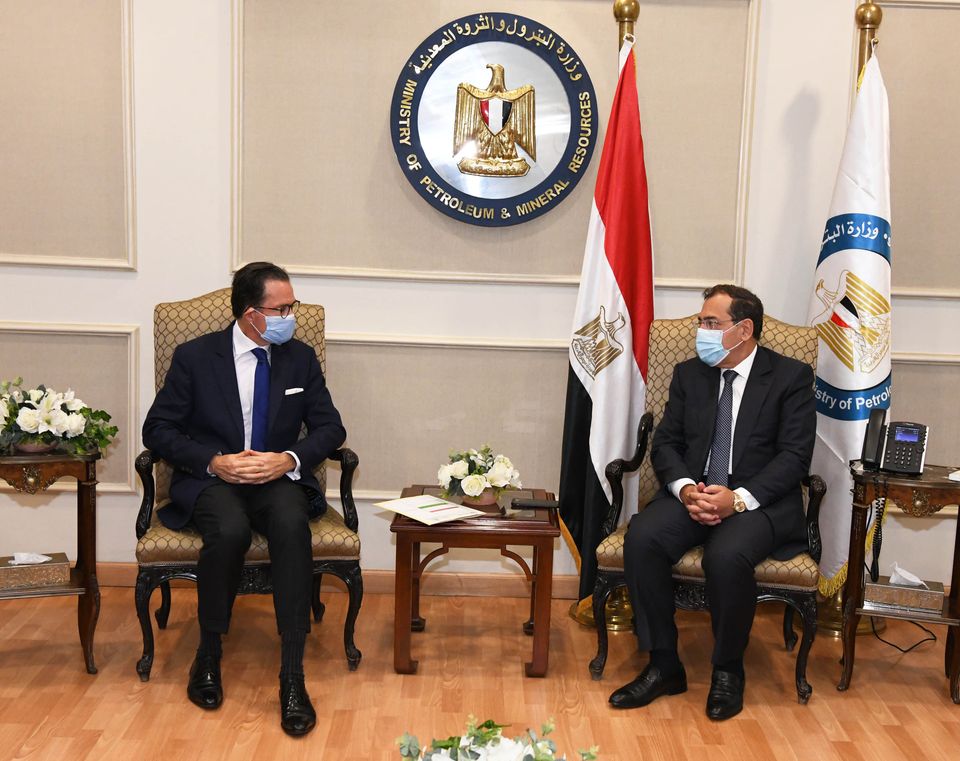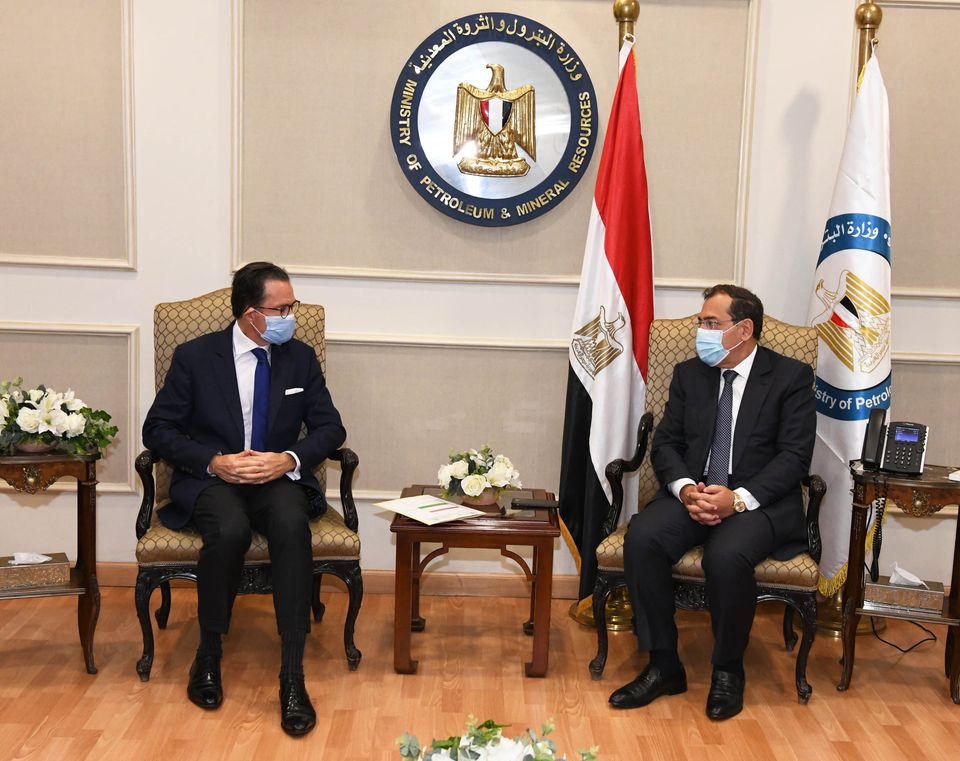 Egypt's Minister of Petroleum and Mineral Resources, Tarek al-Molla on Friday received the French Ambassador in Cairo Stéphane Romatet to discuss furthering cooperation between Egypt's oil sector and France.
Several French companies have expressed interest in investing within Egypt's oil and gas sector in light of a positive boom the country has recently seen economically and politically, Romatet said.
He explained that this positivity has created an environment attractive to French investments in Egypt.
Romatet went on to praise the successful economic reforms Egypt's government has implemented, which has contributed positively to achieving outstanding results for the oil sector and provided many lucrative investment opportunities for French companies to enter the Egyptian market.
Molla on his end appreciated the eagerness French companies have towards investing in Egypt's oil sector. He praised the companies for their distinguished performance and serious partnership during their time in Egypt.
The meeting saw the minister and ambassador overlook the activities of the French companies operating in Egypt, such as the "Total" company which is currently intensifying the search and exploration for gas in deep water, as well as the marketing and distribution of fuel and supply stations.
They also discussed developments in cooperation between the Eastern Mediterranean Gas Forum's countries, reviewed the forum's previous activities and discussed the challenges the coronavirus pandemic has brought.
Ambassador Romatet praised the results brought by Molla's visit to France last year, during which all promising investment opportunities in Egypt were reviewed in front of French oil and gas companies.
The visit had left positive impressions on the French investors, he said, motivating them to enter the Egyptian market through petroleum activities.