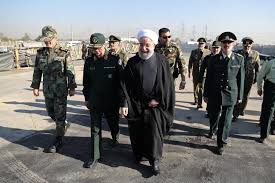 French entrepreneurs set up new companies in the fourth quarter at the fastest pace since 2010, as new business creations accelerated in the second half of the year, data from the INSEE statistics agency said on Tuesday.
A surge in new business creations since President Emmanuel Macron become president last May lends some credence to his push to turn France into what he has called a "start-up nation".
New business creations jumped 17 percent in the three months to December over one year, INSEE's data showed, in what was the biggest increase since a 2010 spike after laws were changed creating a special legal status for the self-employed.
Transport and storage, real estate and business support were the sectors where business creation increased the most.
But a 14.4 percent increase in new businesses in the manufacturing industry shows France may be on track to halt a long-term decline in its industrial might.
Macron, a pro-business former investment banker, aims to foster entrepreneurship by setting a flat 30 percent tax rate on all capital income and also offering unemployment insurance for people who leave a job to go start a company.
He has also set up a fund holding 10 billion euros ($12.22 billion) in state assets that are intended to generate up to 300 million euros annually to be invested in breakthrough technologies.