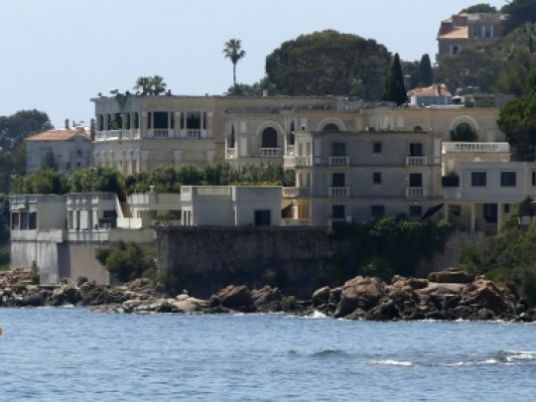 Workers were busily returning a beach in southern France to its previous condition on Monday after the departure of Saudi King Salman, whose commandeering of the coastline had caused uproar among locals.
A few sun-lovers were replanting their parasols while the workers were dismantling controversial constructions, including an elevator from the beach to the king's grandiose villa, built only a fortnight ago for the royal visit.
King Salman made an early exit on Sunday from the Cote d'Azur only eight days into what was billed as a month-long vacation.
At least half of his 1,000-strong delegation left with him from Nice airport to the Moroccan city of Tangiers, local officials said.
More than 150,000 people signed a petition against the closure of the strip of sand in front of the king's villa, which is located near Cannes, and the heavy security measures put in place during his stay.
Others were more welcoming, particularly local traders, who rolled out the red carpet for the monarch and his big-spending friends.
Only a few beach-goers showed up for the reopening on Monday, which is near the heavily populated sands of Golfe-Juan and also includes a nudist beach.
"It's the caprice of a billionaire," said retiree Jean-Paul, looking with disdain at the elevator and its unsightly concrete base.
"I could understand privatising the beach for a week for security reasons, but a month is a bit much. It's a question of principle," he said before heading on to the nudist beach.