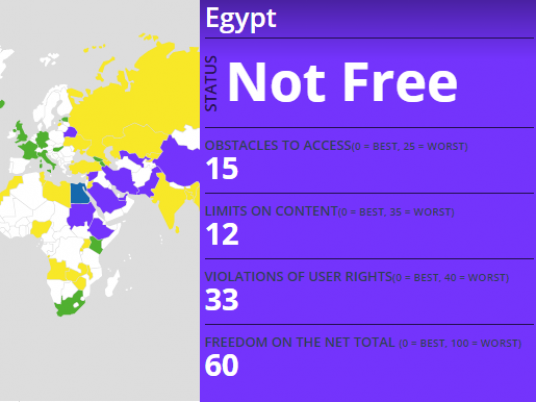 Freedom House deplores Egyptian authorities' use of deadly force against unarmed demonstrators commemorating the four year anniversary of the January Revolution and protesting the government's authoritarian measures.
At least 20 people were killed , including women and children. and 516 supporters of Muslim Brotherhood were arrested, according to Interior Minister ,Mohamed Ibrahim on Monday.
"Four years after the Egyptian uprising, the Egyptian government of Abdel el-Sisi is taking a page from a discredited past by resorting to violence and illegal arrests to crush dissent," said Robert Herman, vice president for regional programs at Freedom House.
"Egyptian authorities should focus their energies on instituting urgently needed political reforms rather than killing and detaining those who exercise their rights to advocate for democratic change."
Egypt is rated Not Free in Freedom in the World 2014, Freedom House's annual global assessment of political rights and civil liberties, Not Free inFreedom of the Press 2014, and Partly Free in Freedom on the Net 2014.