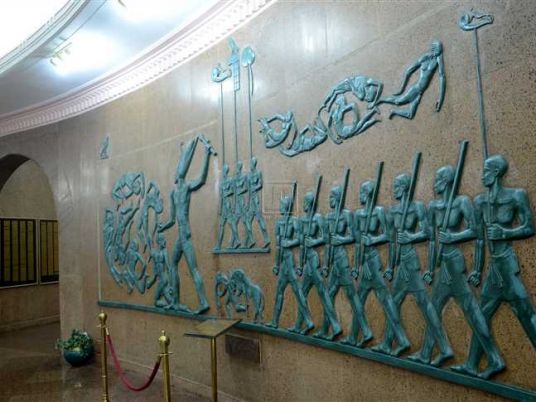 Egypt's military museums are offering free entry during the 6th October holiday, from October 6 to 15, military spokesperson Mohamed Samir said on Facebook.
The museums offering free entry include the October War Panorama, Al-Alamein Military Museum and Port Said Military Museum, said Samir.
The annual holiday celebrates Egypt's victory in the 6th of October war of 1973, and this year is the 43rd anniversary.
The war involved a joint Egyptian-Syrian attack on Israel, with Egyptian forces crossing the Suez Canal to recapture territory taken by Israel in 1967. The brief war ended with a ceasefire on October 25.
According to Samir, the decision to offer free access to museums was taken by the armed forces with the aim of promoting military culture and raising awareness of military history, particularly among young people.
The miltary hopes that the effort will help inform young people about the sacrifices made by the Egyptian military for the nation and the Egyptian people, Samir added.
Edited translation from Al-Masry Al-Youm