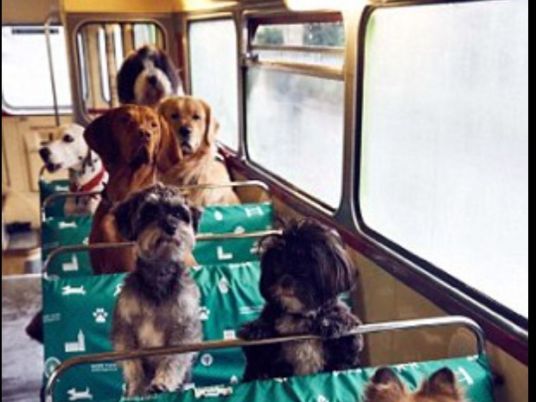 Free bus tours for dogs and their owners to canine-friendly destinations in London were organized in the British capital this week, the Daily Mail website reported.
The trip was the first of its kind in London and extended over four days from January 16 to 19.
Dogs and owners could disembark from the green-colored bus at dog-friendly areas like Hyde Park, Kingston Palace, and Green Park for short walks with their pets. They were handed leaflets on pooch-friendly restaurants and pubs where they could drop in for a rest after the walk.
The tours started and ended at Millbank in central London and ran three times a day at 10 am, 12 pm and 2 pm over four days.
"The venture is backed by UK insurance company More Than," Daily Mail said.
"London is a city famed for its fascinating history and rich culture, much of which man's best friend has been heavily involved in," said More Than spokesperson Steve Jay.
"The K9 Bus Tour aims to celebrate this often under-appreciated fact, while also providing owners with a fun and unique way to spend time entertaining their beloved pet," he added.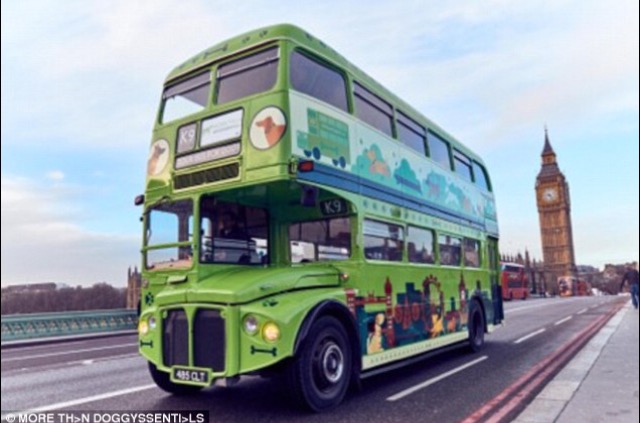 A London tour bus designed specifically for dogs and their owners hits London streets this week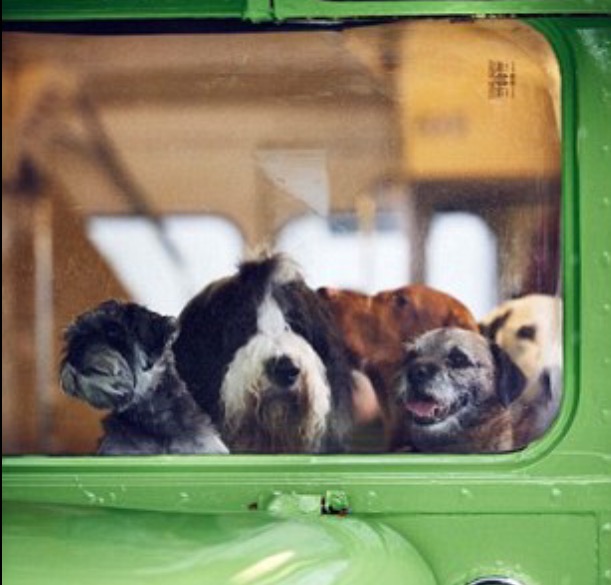 .