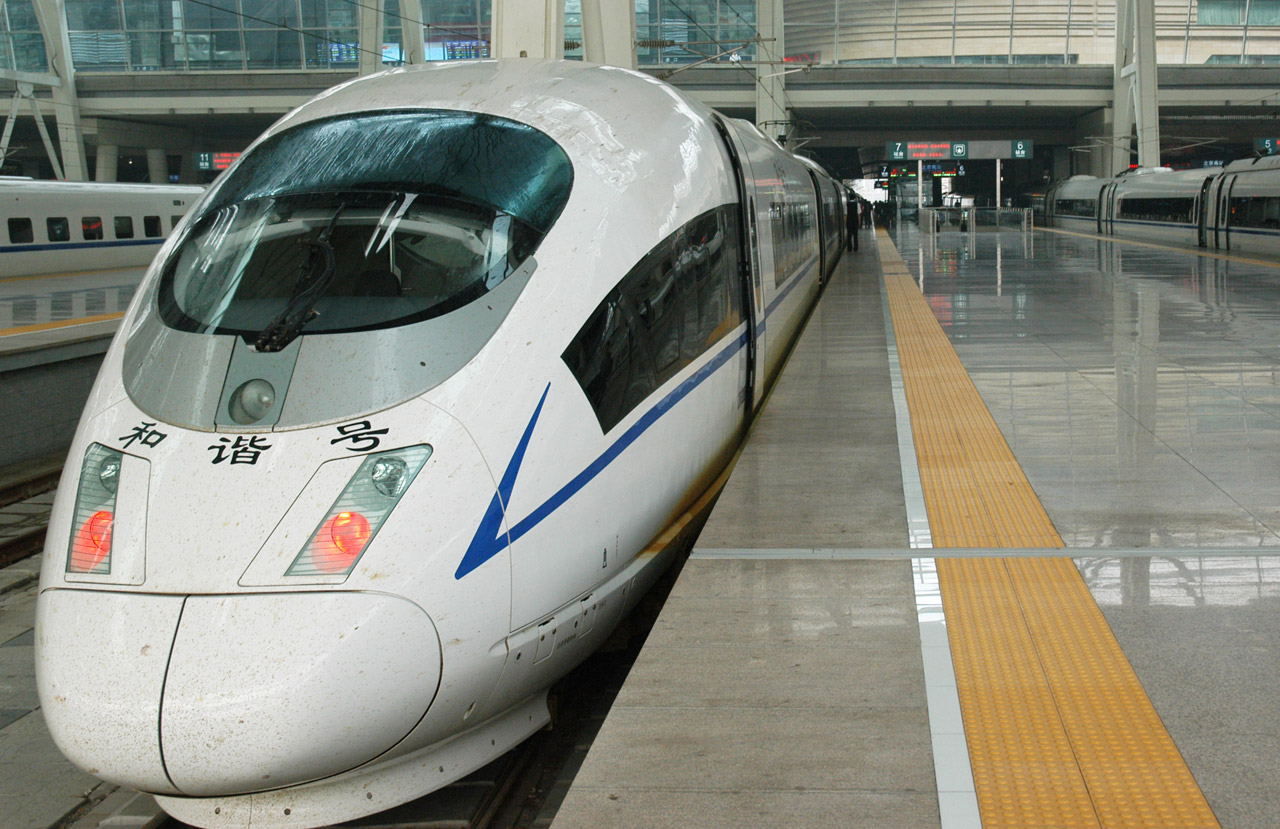 The French government has expressed interest in Egypt's new high-speed railway project, offering its cooperation in the field of electromechanical engineering.
France extended its willingness to specifically help with the electrification of the Tanta/Mansoura/Damietta line signals, and doubling the preexisting line between Damietta and Mansoura.
The offer came during a meeting between Egypt's Transport Minister, Kamel al-Wazir, the French Ambassador to Egypt, Stéphane Romatet, the French embassy's economic advisor, and the regional director of the French Development Agency.
Wazir said that formal bids for work on the new project's electromechanics will be accepted from international companies specialized in this field, including French companies.
He added that there are other railway projects that could be areas for cooperation between France and Egypt, such as the Hurghada/Safaga/Qena/Abu Tartour line, the extension project from Aswan to Toshka, and the project to rehabilitate the al-Ferdan/East Port Said/Arish line.
Wazir pointed out that these projects are among the most important projects the Transport ministry is focusing on in the coming years.
An Egyptian-Chinese consortium between Samcrete and the Arab Organization for Industrialization last month won the bid to construct the new line, which covers 543 kilometers.
The consortium also includes the Chinese companies CCECC, CRRC, and CR20.
The project, valued at US$9 billion, is the first of its kind in the country since the 19th century.
The high-speed railway will connect Ain Sokhna and Cairo's New Administrative Capital with many suburban and larger cities, including New Cairo, Six of October, al-Alamein, Burg al-Arab, and Alexandria.
The project will also allow for goods to be transported with ease between Sokhna and Alexandria Ports.
The railway falls under a larger plan by the ministry to revamp transportation in Egypt, which includes updating existing railway lines and stations, expanding Cairo's Metro, and constructing a cable car in Sixth of October City.
Edited translation from Al-Masry Al-Youm