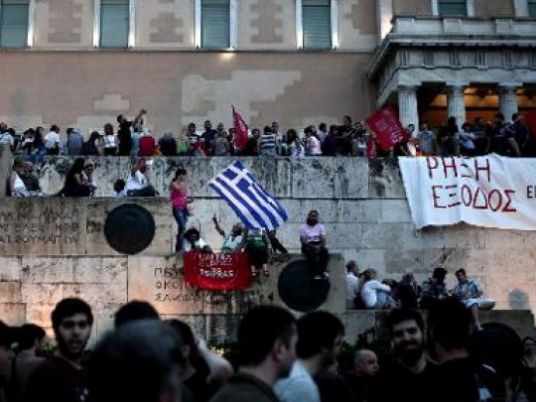 France's finance minister on Monday hailed the "quality" work around Athens' latest proposals to end Greece's debt crisis, hours before European leaders were to hold an emergency summit on the issue.
"I see the work that has been done. It is quality work," Michel Sapin told French radio, adding that the negotiations were proceeding in "good conditions".
Earlier the office of European Commission President Jean-Claude Juncker said the proposals, which the Greek premier detailed in a phone call with German, French and EU leaders, offered "a good basis for progress".
Greece and its international creditors are wrangling to end a five-month stand-off and agree what reforms Athens will undertake to unlock the latest tranche of its multi-billion-euro bailout in time for it make its latest debt payment and avoid default by June 30.
The heads of the 19 eurozone countries will hold an emergency summit on the crisis in Brussels later Monday under pressure to prevent Greece from defaulting, which could spark Athens leaving the single currency zone.