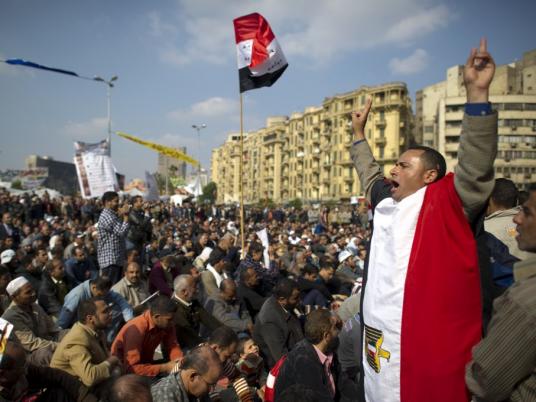 Fragmentation, alienation from voters, propaganda, and a lack of electoral experience are behind the underwhelming performance of liberals and young revolutionaries in the parliamentary elections so far, according to political experts.
Hossam al-Kholi, head of the Wafd Party's electoral committee, said the failure of the revolutionary youth in the first phase of the elections was due the short period before the elections and the large number of youth-led groups.
Better results would have been achieved had they joined forces and focused their efforts, he said, while million man demonstrations alienated voters who linked them deteriorating economic conditions.
The Wafd Party, meanwhile, failed to explain to the public why it had joined then left the Democratic Coalition, while liberals in general attacked each other in attempting to win votes, Hossam added.
"The liberal parties calculated badly," he said.
Political expert Ammar Ali Hassan said the revolutionary youth have no financial or electoral capabilities, nor a network that could yield votes, while their image has been methodically distorted by the ruling Supreme Council of the Armed Forces and security bodies as part of a campaign to dissipate the energy of the revolution.
The liberals have been marginalized by the ousted regime, which did not want to share power, he added.
Abdel Ghaffar Shokr, head of the Popular Coalition Party, which is a member of the Revolution Continues Coalition, said the failure of the liberals so far is due to their parties' ambiguous stances and lack of credibility, particularly the Wafd Party, which is seen as loyal to the ousted regime.
Parties such as the Free Egyptians Party and the Adl Party lack electoral experience, and this resulted in the sweeping success of the Islamists, who are organized and have decades-long experience in the electoral process, Shokr added.
The spokesperson for the Adl Party, Ahmed Shukri, said Islamic groups made gains through the use of mosques and the religious sentiment of voters, while liberal groups depended on their electoral platforms and visions for the future civil state.