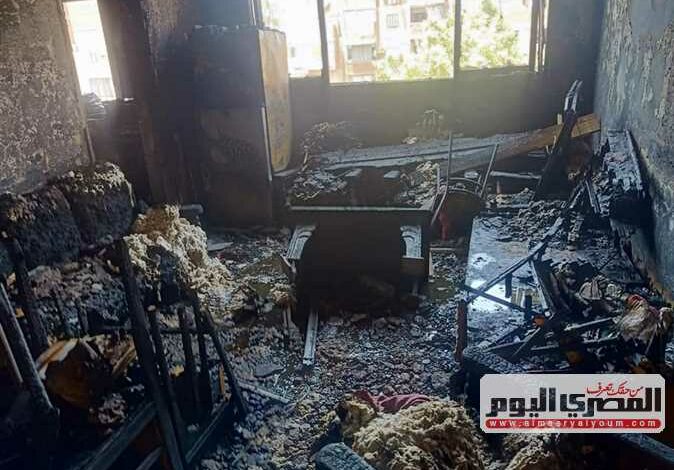 Police investigations in Giza revealed the details of the death of 4 children siblings in a fire that broke out in an apartment in Faisal area, on Tuesday. The investigations found that an electrical short was behind the fire, confirming that there was no criminal act in the accident.
The police received a report of a fire in an apartment in the Faisal area, on Tuesday, and officers moved to the scene, accompanied by Civil Protection officers. On examination, it was found that four children aged between one and eight years, two boys and two girls, died.
Investigations said that the four children all died due to suffocation because of the density of fumes resulting from a fire in an apartment on the third floor, while the mother was out of the house; subsequently the neighbors' attempts to rescue them failed.
The Civil Protection extinguished the fire and placed a security cordon around the area and prevented the fire from spreading to neighboring properties.
Eyewitnesses said that they were surprised by the fumes coming out of the apartment while the parents were away at work. The neighbors broke the door and tried to put out the fire, stressing that they did not expect that there were children in the apartment and were shocked when their bodies were found.
Police filed a case with the incident and notified the Public Prosecution for further investigations. The Public Prosecution summoned the parents to interrogate them.