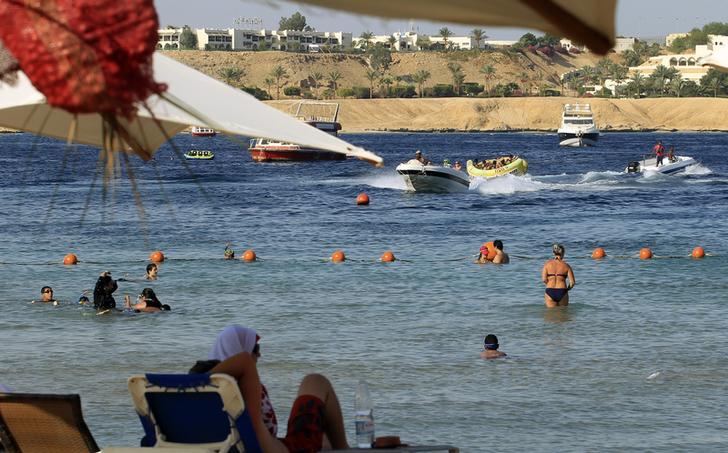 The GTI Tourism company contracted with tour operators in Serbia, Macedonia and Slovenia to operate four flights a week to Hurghada airport directly from these countries.
The company also negotiated running similar flights to Sharm el-Sheikh.
GTI Tourism Chairman Ali al-Okdah said he was marketing to tourism areas online only and had already contracted with three tour operators in Serbia, Macedonia and Slovenia.
He told Al-Borsa news website that the four flights a week will run from May until the end of October 2019.
GTI is seeking to contract with tour operators from the European market in general, and the English market in particular during the current year, he said.
He added that Egypt's tourism improved in 2018, following several years of political and security instability. The fruits of the 2018 gain will be reaped this year in all tourist areas, he explained.
Okdah called to increase service prices and its quality, pointing out that the current service prices are very low and do not lead to the required profits for workers in the tourism sector.
Price cuts are not the best way to attract tourists all the time, Okdah said, adding that the tourists coming to Egypt because of lower prices were among the lower-spending groups.