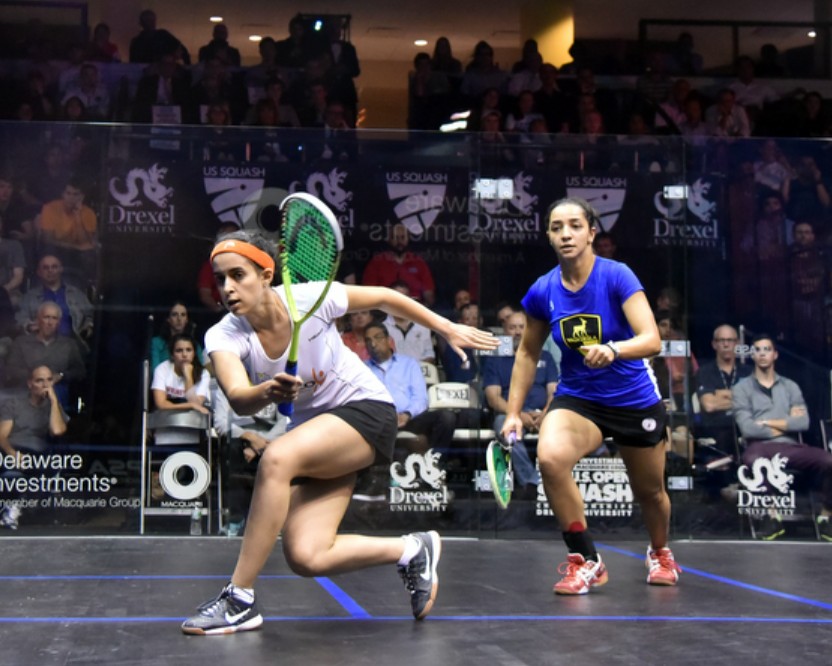 Early on Tuesday, New York's iconic Grand Central Terminal stood still as it witnessed four Egyptian Squash champions making it to the quarter final of the prestigious J.P Morgan championship in New York, the first World Series championship of the year.
The quarter-finals will now include: Raneem El-Weleily and Nour El-Tayeb in the women's tournament, Ramy Ashour and Ali Farag in the men's.
World Series ranked number two El-Welily made it after a long 67-minute-match against World Series ranker number nine Tesni Evans of Whales, in which El- Welily emerged victorious.
As for El-Tayeb, she reached the quarter finals at the expense of US national Amanda Sobhy, who she beat three-nil in 24 minutes.
El-Welily and El-Tayeb are two of the top squash players at the moment with Welily just lagging behind number one Nour El-Sherbini in the PSA World Ranking and El Tayeb sitting at number seven in the PSA World Rankings.
This is not the first time the two top tier players will compete for a title. In 2014, El-Welily and El-Tayeb competed for the Malaysian Open title. El-Welily prevailed over El-Tayeb in that match.
As for the men, three time J.P. Morgan Champion Ashour defeated fellow Egyptian Mazen Hesham on his way to the title.  Ashour had won the 2011, 2013 and the 2017 J.P Morgan titles.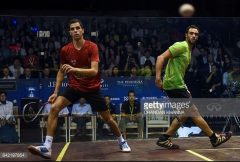 As for Farag, he made it into the quarter finals of this tournament after his fifth win in a row against former world number four Angel Rodrigues.
Now the clash is bound to happen as the two Egyptians are destined to face each other in the quarter finals, according to the PSA official website.
The J.P. Morgan 2017 edition also saw Farag and Ashour compete for the J.P. Morgan China Squash Open title, which Ashour won.