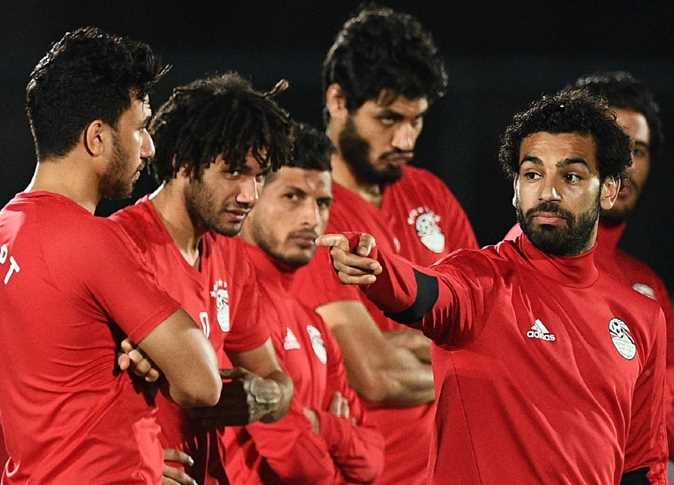 Mohamed Salah, Ahmed Elmohamady, Ahmed El-Shenawy and Ahmed Hegazi were included in CAF's best group stage squad for the 2019 Africa Cup of Nations, according a list released on Wednesday, July 3.
"The group stages witnessed some stellar performances. Take a look at the best XI we couldn't ignore," CAF said on Twitter.
Salah scored multiple goals during the first round group stage. He was listed at the top of the best starting lineup for AFCON along with his Liverpool partner Sadio Mane.
Egyptian players occupied half of the squad's defender positions as the names of Elmohamady and Hegazy also shined in the spotlight. West Bromwich's Hegazi was listed beside Cameroon's Yaya Banana among the back centers.
Ahmed Mohamed, who scored two goals during the group stage, snatched "Man of The Match" for the Egypt vs Uganda match.
The fourth Egyptian name in the recently revealed best assembly was Ahly goalkeeper El-Shenawy, who secured a clean sheet for the Egyptians after the first match, earning him significant recognition from the CAF.
"Egypt: best goalkeeper," CAF commented on El-Shenawy's picture.
Morocco's Ashraf Hakimi, Madagascar's Anicet Abel Andrianantenaina, Algeria's Isamael's Bennacer and Riyad Karim Mahrez, and Ghana's Jordan Ayew were also listed on the squad.
Egypt will face South Africa for its first match in the round of 16. The confrontation will take place at Cairo International Stadium.
Egypt has won AFCON seven times, and is looking forward to grasping the title for the eighth time.