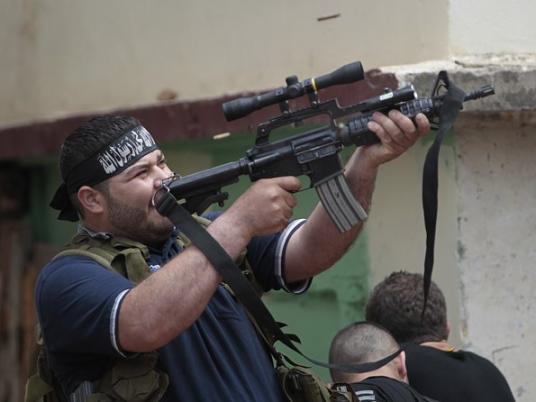 TRIPOLI, Lebanon — Four people were killed and more than 60 wounded in clashes between Sunni Muslims and Alawis in Lebanon's northern city of Tripoli as the war in neighboring Syria inflamed tensions there again, security and medical sources said on Tuesday.

Gunmen in the Sunni district of Bab al-Tabbaneh and their Alawi rivals in Jebel Mohsen exchanged gun and grenade fire in sporadic fighting overnight and into the day, despite action by Lebanese troops deployed in the port city, residents said.

Two of the dead men were identified as residents of Jebel Mohsen, a hill inhabited mainly by Alawis which overlooks the predominantly Sunni area below, where two other people were killed, medical sources said.

The area is one of Lebanon's most volatile sectarian fault lines and chronic Sunni-Alawi tensions in Tripoli have been heightened by the 17-month-old, mainly Sunni, uprising in Syria against President Bashar al-Assad, an Alawi. Clashes in the city killed 15 people in early June.

An army statement said soldiers had raided buildings used by gunmen and "retaliated swiftly against sources of gunfire." It said five soldiers were wounded on Monday evening and that another five, including an officer, were injured on Tuesday by a hand grenade lobbed at an army base.

In addition, more than 35 civilians or fighters were wounded in Bab al-Tabbaneh and 15 in Jebel Mohsen, residents and medics said.