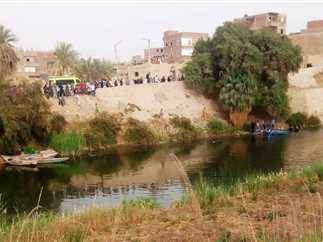 Four girls between 11 and 12 years old drowned in a water channel while washing a cover in Sohag Governorate.
Assistant Minister of Interior and head of Sohag Security Directorate Mohamed Abdel Moneim Sherbash received a notification from the Akhmim police station about a report from residents of Nagaa al-Deir, stating that four girls had drowned in the Farouqiah water channel while cleaning a cover.
The investigations said that while they were on the edge of the channel in order to wash a cover used in collecting the wheat crop, one of them slipped and fell into the canal, and the remaining three fell while trying to rescue her.
Three bodies were lifted and authorities continue to look for the last victim.