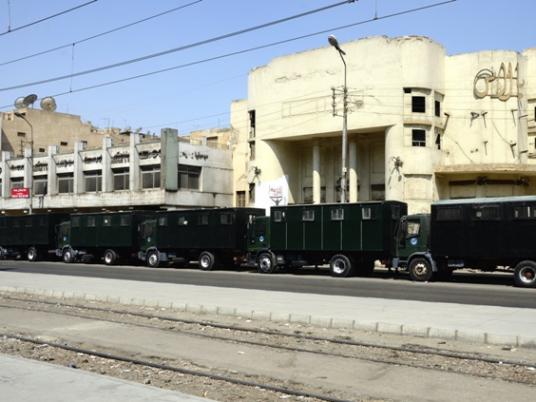 Released political prisoners and protesters who were injured during the revolution staged a protest on Friday outside the Board of Grievances at the presidential palace to demand the implementation of recent court rulings.
Courts have ruled that the Interior Ministry should compensate injured protesters, and if they meet the necessary qualifications, the state should appoint them to political institutions. The courts also ordered that a fund be established to support political detainees who have been injured or fallen ill. Protesters say that they have not yet received these benefits.
In addition to implementing these rulings, the protesters are demanding that the state allocate housing to them, provide medical treatment for former detainees and give social security pensions to those who are unable to work.
The protesters chanted, "Oh Morsy feel what we feel, remember you were one of us," "Wake up, the oppressed will sleep grieving," and "Listen to us, we have God and He never sleeps."
The also held a banner that read, "The association of political detainees … the banner of the unprivileged."
"President Mohamed Morsy should be the most merciful toward us because he has felt the same injustice and agony. We thought he would grant our demands and show that he cared when we came to the Board of Grievances, but we were surprised when he ignored us," said Ayman Mohamed, one of the protesters.
Edited translation from Al-Masry Al-Youm