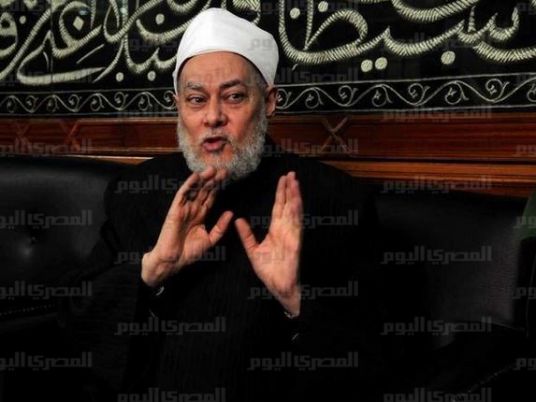 "Islam does not recognize the so-called religious state. A state is basically a civil one," Egypt's former grand mufti, Ali Gomaa said in an interview.
The term "civil state" is not at odds with Islamic sharia, Gomaa said in an interview with Kuwaiti Al-Rai newspaper published Saturday.
"Prophet Mohamed never called for resurrecting the Islamic Caliphate after its end, but rather ordered us to detach ourselves from religious partisanship," Gomaa said, dismissing calls by extremist group the Islamic State to establish and Islamic Caliphate as lies.
"Holding Shias as infidels is not permissible as long as they deny the points of dispute with the Sunnah," Gomaa, the former top religious authority of the mainly-Sunni country, said.
Hardline Sunnis behold followers of Shia Islam as infidels. Egypt has cracked down of religious rituals by its Shia minority.
"Sunnis disagree with Shias on some major issues, such as the manipulation of Quran and the derogation of the Prophet's companions," Gomaa said, adding that when he faces Shia scholars with such issues, they deny their existence in their faith, which makes it nonpermissible to excommunicate them.
Edited translation from Al-Masry Al-Youm