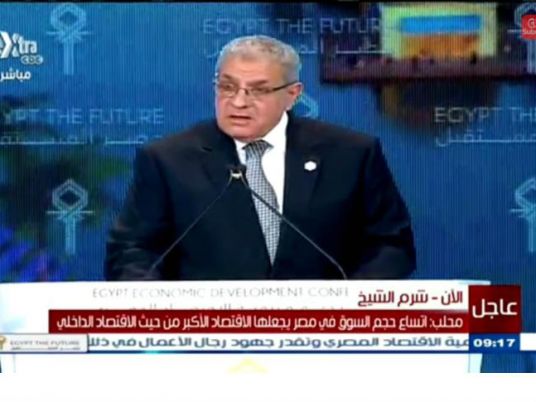 Former Prime Minister Ibrahim Mehleb will head a committee tasked with taking count of illegally-occupied lands.
Egypt's presidency issued a decree on Thursday tasking Mehleb, a presidential assistant for national projects, to head a committee taking stock of lands proven to be illegally occupied along with calculating debts occupants owe to authorities entitled to those lands.
Along with Mehleb, the committee shall comprise representatives from the ministries of local development, interior, justice and defense, as well as members from public funds investigations, intelligence and notary authorities.
Edited translation from MENA