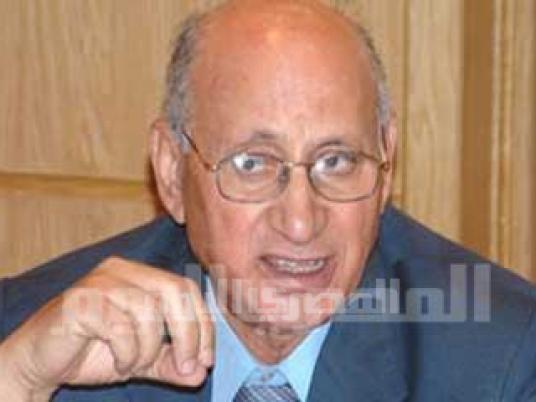 Former Local Development Minister Mahmoud Sherif on Tuesday said he plans to run for president in the upcoming elections.
Sherif told Al-Masry Al-Youm he will organize a rally on Friday in Baramon village in Mansoura to officially announce his candidacy.
The former minister said he has been working on his electoral platform for three months with several economic, political and social experts. It will mainly focus on reforms in agriculture and other economic sectors, such as industry and tourism, he said.
Sherif also said his campaign comes in response to several close public figures who urged him to run for president, saying his administrative experience gives him an advantage against other candidates.
Despite serving as local development minister in the cabinets of former Prime Minister Atef Sedqi and Prime Minister Kamal al-Ganzouri in the 1990s, Sherif said he isn't worried voters will consider him affiliated with former President Hosni Mubarak's regime.
He rejected describing whoever worked with Mubarak as "remnants," saying people know him.
"I'm patriotic. Whoever claims otherwise is violating the truth," Sherif said.
Sherif served as minister from 1991 to 1999. The liberal Al-Wafd newspaper reported he was removed from the post following conflicts with former Prime Minister Atef Ebeid, who led the cabinet in October 1999.
Translated from Al-Masry Al-Youm