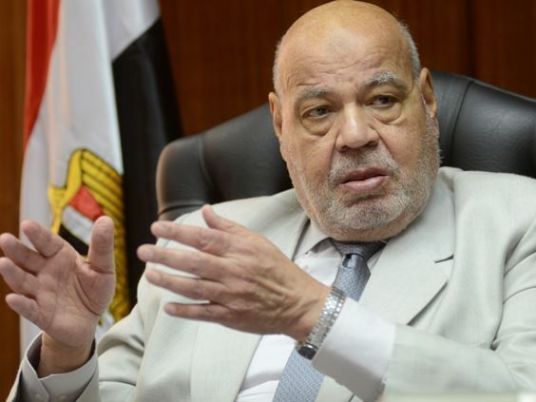 Former Justice Minister Ahmed Mekky told Al-Masry Al-Youm that the new constitution is unnecesary as it only distracts Egyptians from real change, which will only occur if they decide they don't want the army to rule them.
He believes turnout for the 2014 constitution referendum will be similar to that of the 2012 constitution that was crafted under former President Mohamed Morsy.
He also said there is suspicion hovering over the integrity of the voting process as voters can vote in other regions that the ones they are residing in, making it challenging to check for voter duplication.
He also said the former and current regimes have distracted the Egyptian people with unnecessary matters.
He said the growing violence in the Egyptian streets gravely damages society, clashes with the peaceful nature that has been embedded in the Egyptian people for thousands of years and eliminates any hope for the future.
Are you optimistic about the future, especially that we are having a referendum on a new constitution within hours from now?
I am not optimistic, but I feel real change coming soon.
Is the referendum on the constitution the real change?
Real change is when people manage their own affairs and do not look for a despot to rule them.
Who is that despot?
The army has been ruling Egypt since the ouster of President Hosni Mubarak in 2011.
But this makes no sense because Morsy was fully exercising his powers in the year he was in office?
No he was not. He could not order the dispersal of a demonstration to the extent that demonstrators tried to storm his palace.
Did he not enjoy wide powers, appointing new leaders and dismissing others?
Maybe, but all state agencies were working against him. That is why he fell quickly.
What does that mean?
That the Egyptian people are ineligible to democratic rule. I wish the army had chosen different means to correct the path.
What do you think of the 2014 Constitution and what turnout do you expect for the referendum?
It is unnecessary. This government and the regime of Mubarak have distracted the people in unimportant issues. I reject both constitutions. They lead to more discord. The Egyptian identity and beliefs are fixed and any current battles are fabricated.
What about the turnout?
I expect it would be the same as the 2012 referendum but not with the same integrity. Allowing voters to vote in constituencies they are not registered in casts suspicion. How can you avoid double voting?
Do you expect the political equation will change after the referendum?
It might get more complex. Reconciliation is an important requirement for progress. If the situation continues as is, society will be torn apart, destroying the well-established nature of the Egyptian people.
Egyptians are becoming violent. The Interior Ministry hired thugs in 2000. Now the ordinary people do the same to attack police stations.