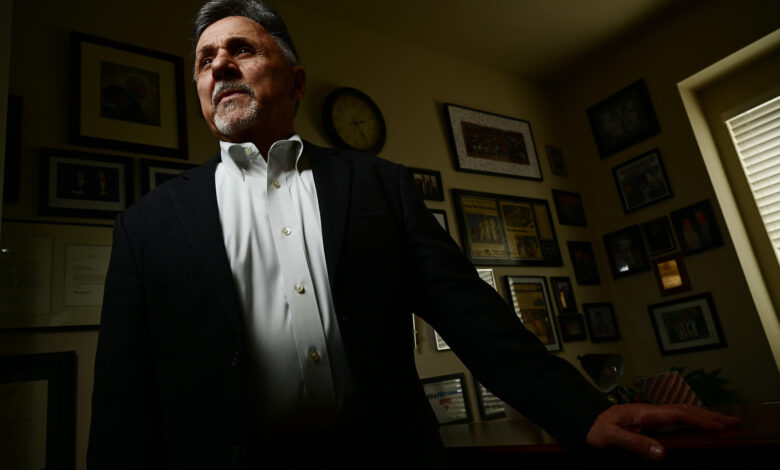 Frank DeAngelis, who was principal of Columbine High School in Colorado in 1999 when two gunmen killed 13 people on campus, told CNN a network of educational leaders who have experienced gun violence is available to help those at Robb Elementary School after Tuesday's shooting.
"There are about 29 of us that have actually been involved in shootings within our community. So, we reach out and we have guides just to help them wherever we can. And it's not a one-time phone call," DeAngelis said of the group, the Principal Recovery Network.
"I will be there every step of the way to help them just as people helped me in our community."
DeAngelis said after the Columbine shooting, Bill Bond, who was then-principal of Heath High School in Kentucky when a gunman opened fire and killed three schoolmates in 1997, called him to offer his support and guidance.
"He said, 'Frank, you don't even know what you need at this point but just keep my number.'"
DeAngelis has since called multiple schools after mass shootings to provide the same support, he said, and has reached out and left a voice message for the principal of Robb Elementary.
"I made a comment right after Columbine — I said, you know, I just joined a club in which no one wants to be a member. And I just want to reach out."
As part of the National Association of Secondary School Principals, members of the Principal Recovery Network "reach out directly to their colleagues to provide much-needed support, share the combined wisdom of their experience with the larger principal community through various outlets, assist schools during recovery, and advocate for national school safety enhancements and violence prevention programs," according to its website.
DeAngelis credited improved police response times and the introduction of lockdown drills over the last two decades, but stressed that more must be done.
"I think back to Parkland, which occurred back on Valentine's Day 2018, and everybody was fired up and we've got to do things. And the students were stating, '
you adults have let us down
, we need to do something.' Now four years later, we're having these same discussions. It's time to stop talking and start doing things.
"And I know last night, every parent who hugged their child as they came home last night, they put them in bed just wondering, you know, there's no guarantees. And we can't allow this evil to win out."