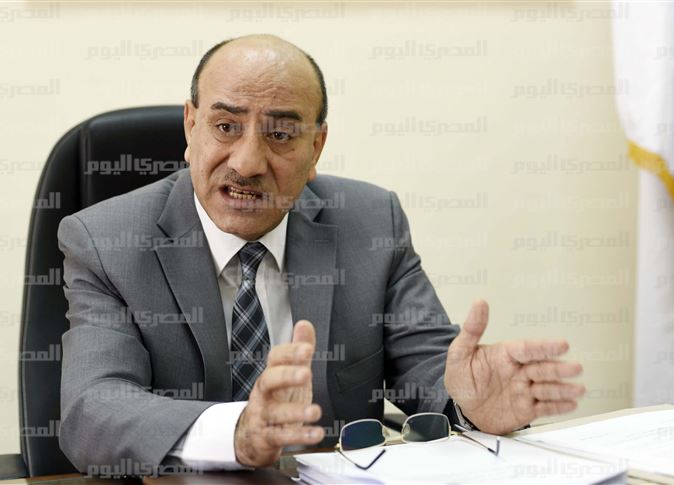 Egypt's former chief auditor Hesham Geneina has declared his faith in President Abdel Fattah al-Sisi's ability to fight corruption, but he warned that powerful elements are seeking to undermine regulatory agencies and their staff.
In an interview published Monday on the Arab TV channel's Facebook page, the former auditor said, "I totally trust the president of the republic and his sincere intentions to fight corruption, but it is clear that the corruption lobby has become seriously strong, to the extent that it intimidates regulatory agencies."
Geneina was dismissed from his role as president of the Central Auditing Organization (CAO) in March, following claims in December that government corruption had cost the country LE600 billion (US$68 billion) over a four-year period. He was dismissed from his post by presidential decree after claims that he had exaggerated the scale of corruption.
In the comments published on Monday, Geneina said that the campaign that led to his dismissal from office was part of a wider effort intimidate and threaten him and every employee at the CAO, with a view to blocking thorough investigations into the issue of corruption.
He said that during his time as chair of the CAO he had received threats from state bodies and sovereign authorities that were disturbed by the organization's reports on corruption.
"I am at (Sisi's) disposal," Geneina said, saying he would be grateful and happy to have a meeting with Sisi.
"I asked to meet Sisi but some parties are preventing the meeting. The president meets with all senior state officials. He should have summoned CAO officials to directly inquire about any report or lie he received on the performance of the CAO," said Geneina.
He also claimed that his brief period of imprisonment while under official investigation was intended to intimidate him into silence.
"I spent a night in custody on the floor. They wanted to send me a message that no one is dear to them," he said.
Officials of regulatory bodies should make public the various reports relating to public funds, in accordance with the constitution, said Geneina, rather than keeping such information hidden.
Geneina said he has not received all the pay due to him from his former employment.
Starting June 7, the former chief auditor was put on trial at New Cairo Misdemeanor Court, charged with circulating false information that harmed state institutions and put public peace at risk. He was released on LE10,000 bail.
The accusations leveled against Geneina date back to statements he made in December 2015, when he said that government corruption cost the country LE600 billion (US$68 billion) over a four-year period. Geneina made the statements in newspaper interviews.
The uproar caused by the statements and consequent confusion over the numbers prompted the presidency to form a panel in the same month to probe the allegations. Geneina also became the target of fierce backlash from senior officials and pro-government media.
On January 17, 2016, the House of Representatives approved a decree giving the presidency authority to remove quasi-independent corruption watchdogs. Observers, however, said at the time that the decree was aimed at facilitating the removal of Geneina.
Sisi subsequently appointed a presidential commission that quickly concluded that Geneina had misled the public by overestimating the scale of corruption, after which he was abruptly removed from office.