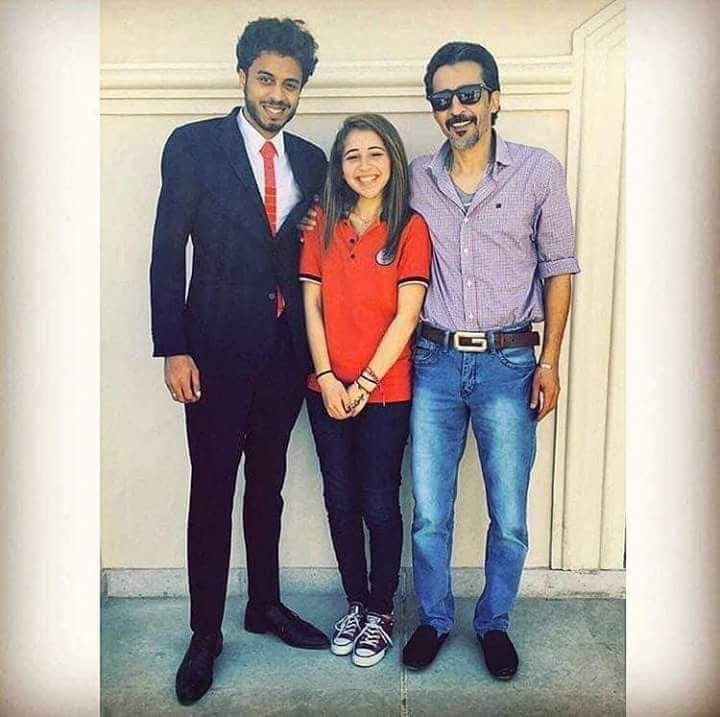 New Cairo prosecutors denied on Thursday that a young man, killed and buried by his fiancé's father in an apartment in Rehab City, was killed in revenge for a sexual assault on his fiancé, as she had claimed during interrogations.
According to the forensic report, the victim's fiancé is a virgin, although prosecutors did not detail what degrees of sexual assault were ruled out and how.
Bassam Osama was reported missing on Eid Al-Adha eve.
His own father noted that his mobile was switched off, and that his whereabouts were unknown since August 20.
Bassam's father then contacted all of the 23 year-old's friends and relatives, but to no avail.
On August 25, Bassam's brother received an anonymous call from the claimed kidnapper, who demanded a ransom of $600,000 for Bassam's release.
Investigations brought police to an apartment belonging to the fiancee's father in Rehab city. The police suspected new flooring inside the kitchen, and noted a "nasty smell".
Upon undoing the flooring, police found a deep hole, containing a wooden box.
The box hid the victim's corpse, which was completely decayed, and the killer's knife beside the body.
The criminal, who has been already arrested several days prior for fraud and holding several fake identity cards, has admitted the crime, initially claiming it was an "honor issue", as the victim had allegedly assaulted his fiancé sexually.
Upon deeper investigations by police, the suspect reportedly confessed a motive: Bassam had known several secrets about the killer, involving (unspecified) illegal acts and forgery. The victim confronted his expected father-in-law, who then saw Bassam as a threat to be dealt with.
Police found that her father faked 5 different IDs to escape from 25 years of court judgements, and found as well 67 court cases filed against her mother.
Her father felt that Bassam was a threat to his escape, Sameh Gamal, the victim's relative, posted on his Facebook account in August.
According to Bassam's brother's testimony, the victim told him that his fianceé Habiba had called him to meet in Rehab. He agreed and purchased a valuable gift for the occasion of Eid. Five hours later, Habiba called his brother, saying that Bassam had not come yet.
During police preliminary investigations, Habiba denied that she had met her fiancé before the incident, as he never arrived and his mobile was "locked suddenly".
However, investigators found that Habiba was the last person who called him until his mobile was closed.
According to police, Habiba's father testified that she lured Bassam to come, and that once he arrived, he was chained by a group of thugs who stabbed him to death, then buried him.
Habiba allegedly confessed during interrogations that she agreed with the victim to go out in the Fifth Settlement on the day of the crime. Her father then called him, and asked him to come to the apartment where the crime took place.
She claimed not to know of her father's intention to kill her fiancé, and denied any role in the crime.