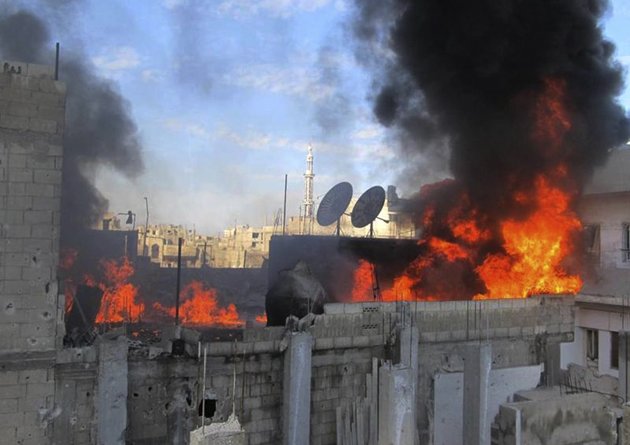 Twelve Egyptians have been arrested and detained by Syrian security for allegedly entering the country illegally, the Egyptian Foreign Ministry said Monday.
A ministry statement quoted Mahmoud Omar, the caretaker of the Egyptian Embassy in Damascus, as saying that those detained had attempted to sneak into Lebanon through Syria and that the embassy was working on their release and deportation through contacts made with Syrian authorities.
On 5 March, the embassy managed to secure the release of two other Egyptians who had been detained for allegedly taking part in protests against the regime of Syrian President Bashar al-Assad.
Since March 2011, protests in Syria have challenged Assad's rule. A bloody crackdown by security forces loyal to the Syrian president has left at least 8,000 dead, according to United Nations and activists' statistics.
In February, Egypt withdrew its ambassador to Syria from the country to protest the ongoing security campaign against the protests. Syria responded in kind.