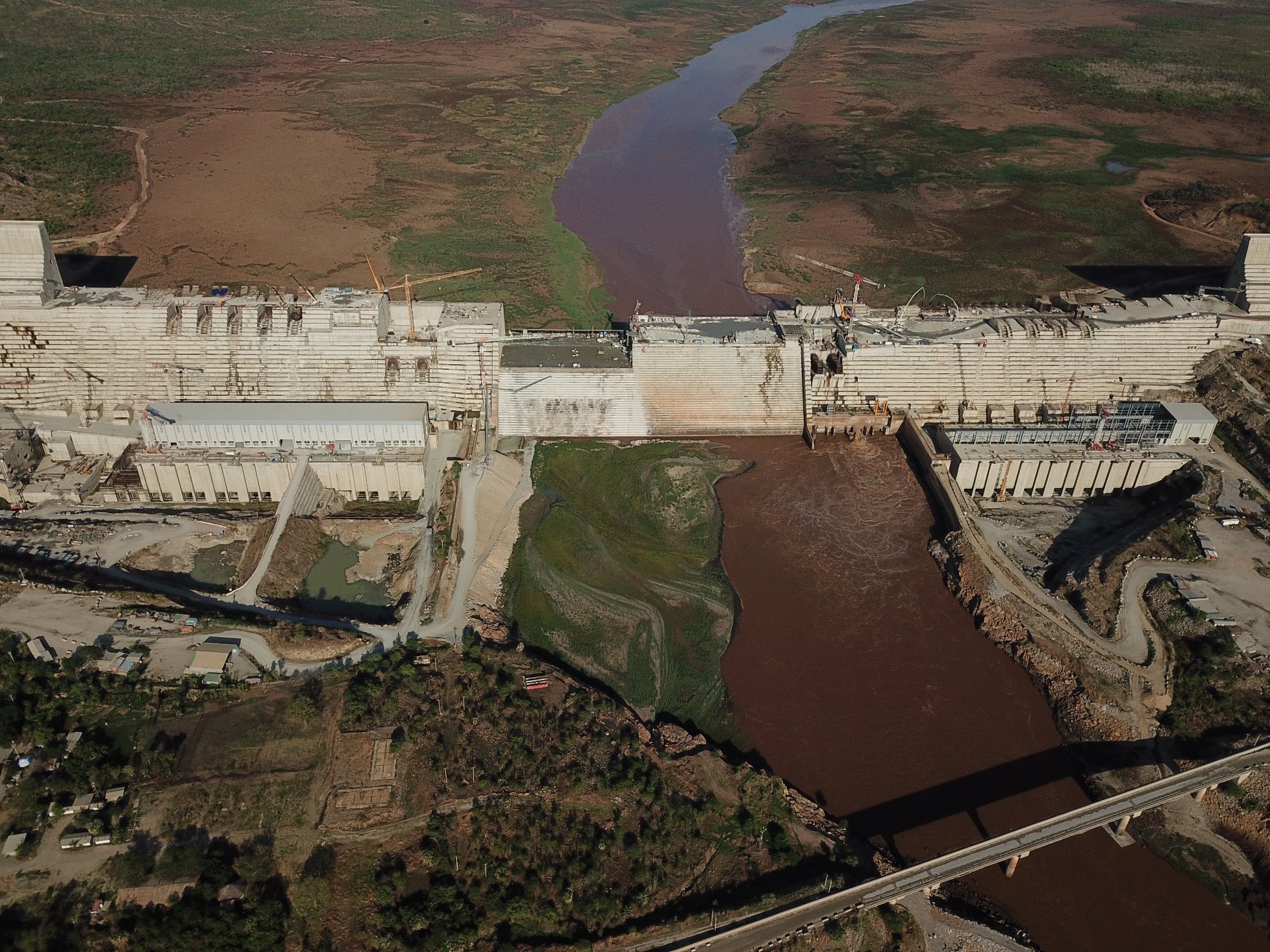 Spokesman for the Foreign Ministry Ambassador Ahmed Abu Zaid considered as "misleading" the Ethiopian Foreign Ministry's statement that was released on Monday in which it commented on the 32nd Arab summit's decision backing the Egyptian and Sudanese stances in the Grand Ethiopian Renaissance Dam (GERD) issue.
In a press release on Wednesday, the spokesman expressed Egypt's regret over "unfounded" claims stated in the statement that the three countries; Egypt, Ethiopia and Sudan have already agreed on the filling and operation of the dam through negotiations.
The Ethiopian statement said that Egypt and Sudan resorted to ask for the Arab support in this regard, deeming this action as a violation of the agreement of principles.
It also claimed that the Arab member states of the African Union do not unanimously support the Arab decision issued at the Jeddah-hosted summit.
The spokesman said that Egypt's history of supporting the liberation movements and their struggle against colonialism in Africa and its genuine efforts and resources to support socio-economic development and peace-building programs in the continent "counters the unsubstantiated allegations that Egypt is mobilizing Arab countries against African interests."
Ethiopia, which is the headquarters of the African Union, does not qualify to speak on behalf of it or its member states in this way to cover up its violations of the principles of international law concerning good-neighborliness, the spokesman said.
The spokesman concluded by saying that Ethiopia contradicts the fact that negotiations have continued for more than ten years in vain and without any commitment or consideration for the rights of the downstream countries.
The spokesman called on the Ethiopian side to stop what it called "colonial agreements" to derogate from its legal obligations that it had signed as a sovereign state and its moral duty not to harm downstream countries.
He also urged the Ethiopian side to stop blaming other parties and reaching a legally-binding agreement that takes into consideration the existential concerns of the downstream countries, and achieves the development aspirations of the Ethiopian people.